Turquoise tattoo means good luck, power, status and wealth. Because Turquoise was known as the gem of heaven in the Qing Dynasty, people at that time thought that turquoise was a holy object of happiness and auspiciousness. In addition, turquoise has always been regarded as the embodiment of God in Tibetan areas.
Right and status are also the main meaning of turquoise, because in Tibetan areas, turquoise is considered to be the embodiment of God. Therefore, turquoise is a sacred ornament in Tibetan areas, and it has also been inlaid on the crown of the first Tibetan king. In addition, the staff and crown of Horus were inlaid with turquoise, and Horus was the God symbolizing kingship in Egypt.
The main implication of turquoise also includes wealth. Both Hinduism and Tibetan Buddhism believe that turquoise is related to wealth, while people in Tibetan areas even believe that turquoise can bring wealth because Turquoise contains spirituality, and Hinduism also regards Turquoise as the symbol of the God of wealth.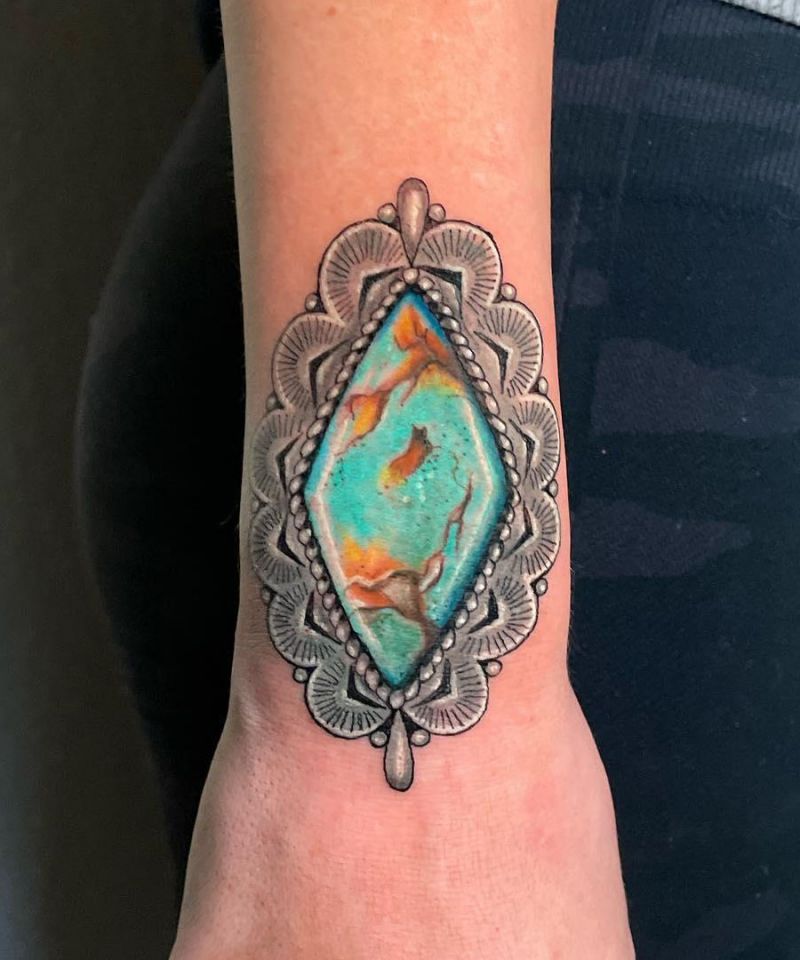 Source: @sharonhealyarts