In ancient Egypt, the snake was a kind of animal representing kingship. The head crown of all the Pharaohs we see is very special, which is a decoration similar to the flat neck erected by cobra in the state of attack; And there was always a snake on Pharaoh's walking stick. Because in Egypt, the snake symbolized Solomon's wisdom, and the cobra God was the protector of the ancient Egyptian monarch. Cobra's bulging triangular head is magnificently embedded in the crown and has become the emblem of supreme power.
Not all associations about snakes are frightening. In South and South America, snakes are regarded as the God of water, creation and abundance. In Hindu mythology, the cobra shaped "Naka" is the God of water, the God of abundance and the God of reproduction. In many bronze, stone carvings and paintings, we can often find the image of "Naka".
Snake tattoos are very common. Today I want to show you the Two Snakes Tattoos, especially the tattoos of two snakes intertwined. If you are looking for tattoos of two snakes, I hope today's tattoos can inspire you.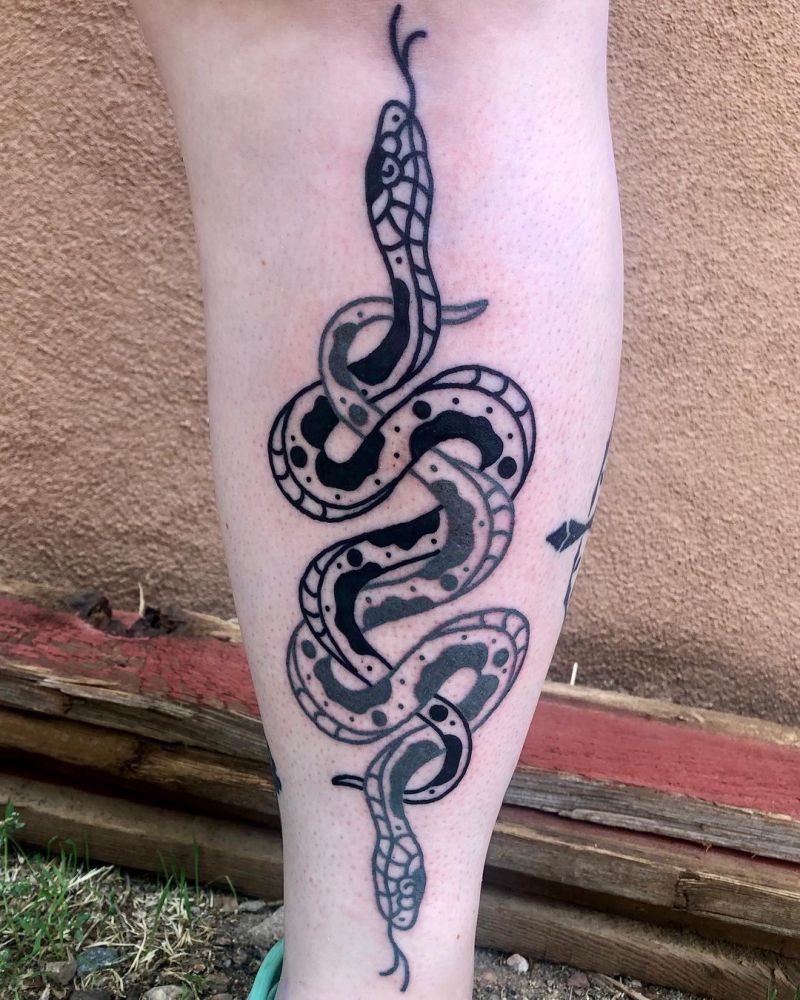 Source: @budwizzo