Valknut is one of the most widely discussed but most mysterious symbols related to Nordic mythology. Valknut consists of three interlocking triangles pointing upward. The valknut logo appears next to Odin. This makes the valknut logo the symbol of Odin. Many ancient Vikings believed that this sign showed that Odin welcomed the warriors to Valhalla and lived in the hall of brave soldiers in Asgard.
Archaeologically, valknut appears on several Runestones and pictorial monuments of the Viking era, on Gotland island in Sweden, and on the funerary objects of the Norwegian oseberg ship. In the modern sense, valknut logo has been favored in jewelry design, home design and tattoo. Because the wearers of valknut believe that they will be able to overcome the frustrations of life with the help of Odin.
Valknut is a compound word of modern Norway, which means "a combination of people who died in war". It was introduced by Norwegians who lived after the Viking era.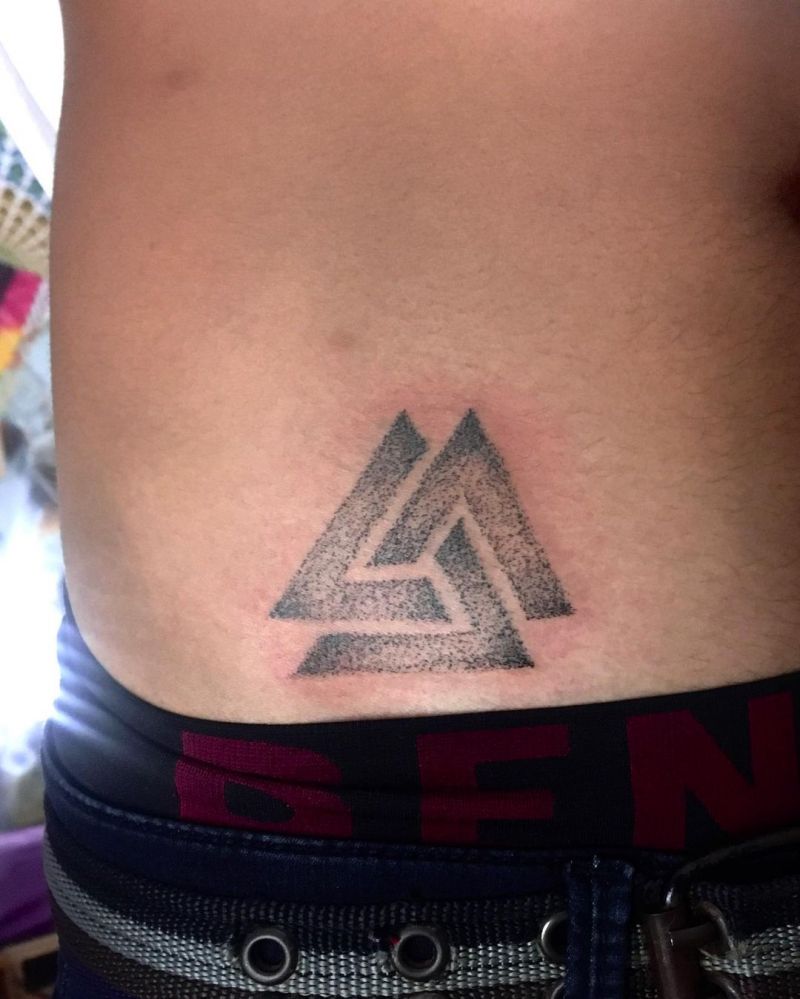 Source: @_onironauta_handpoke_