Vincent Willem Van Gogh is a painter from the Netherlands. He was born on March 30, 1853 and shot himself on July 27, 1890. His life at the age of 37 really makes the world sigh. However, such a short life has created shocking painting works. Up to now, Van Gogh's works are still the favorite of artists and even tattoo lovers.
As we all know, Van Gogh was poor before his death. He experienced three relationships, the first was the daughter of a landlord, the second was a widow, and the third was a prostitute. These three relationships ended in failure. Frustrated Van Gogh devoted all his time and energy to painting, so that he had such a classic Van Gogh painting.
Many people imitate Van Gogh's paintings, including tattoo artists and tattoo lovers. As a post impressionist painter in the Netherlands, it is not easy to imitate Van Gogh's works. But even so, it did not destroy the enthusiasm and courage of tattoo lovers to imitate and copy Van Gogh's works of art. Among them, Van Gogh's paintings made by tattoo lovers include the famous starry night, night coffee house and other works. Although there is a certain connection between painting and tattoos, there are really not many people who can make paintings into better tattoos. Today, let's take a look at these Van Gogh tattoos I collected.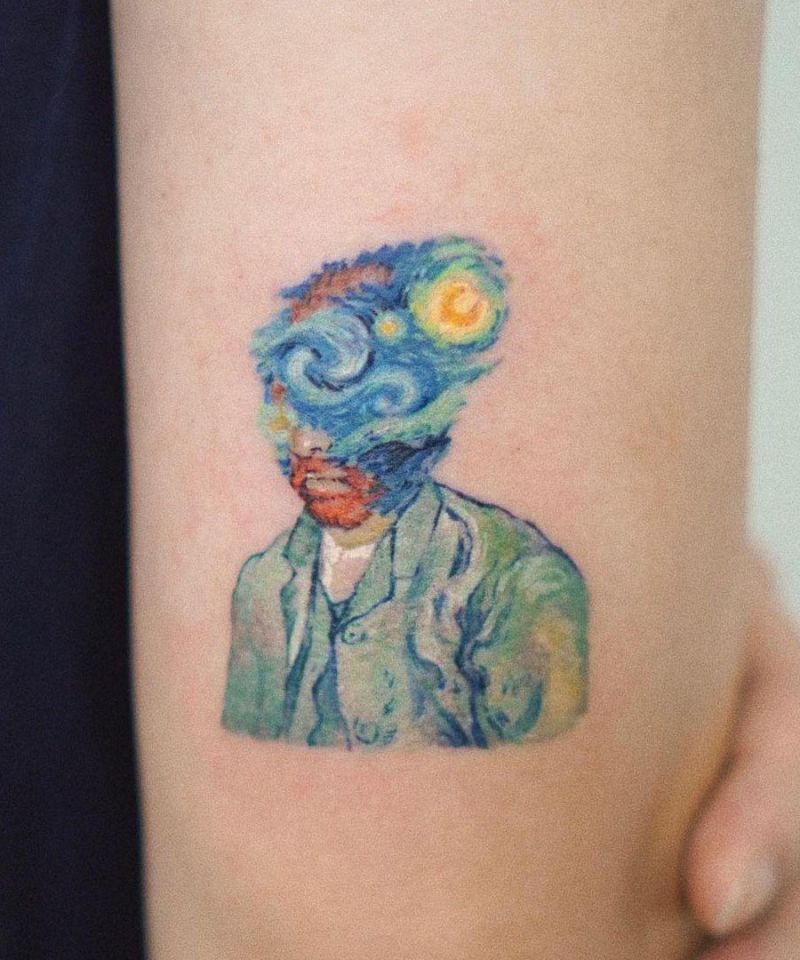 Source: @abii_tattoo