The definition of Zen is very vague, and it feels very real. It is a realm that people can't understand. This is also the profound place of Zen. Zen is not only spread in Buddhism, it exists in all religions, Zen is the process of enlightenment, is a very state of ascension. Zen characters can be said to be the most meaningful words, but also the embodiment of the most mysterious culture.
Both religious culture and written culture are the most popular theme tattoos. In these tattoo designs, there are some very special tattoo patterns, which not only contain words but also represent religion. Zen tattoo is one of the representatives.
Zen is one of the oldest words, which was later used in the definition of Buddhism, which shows its long history and far-reaching significance. Here are some of the most representative Zen tattoos.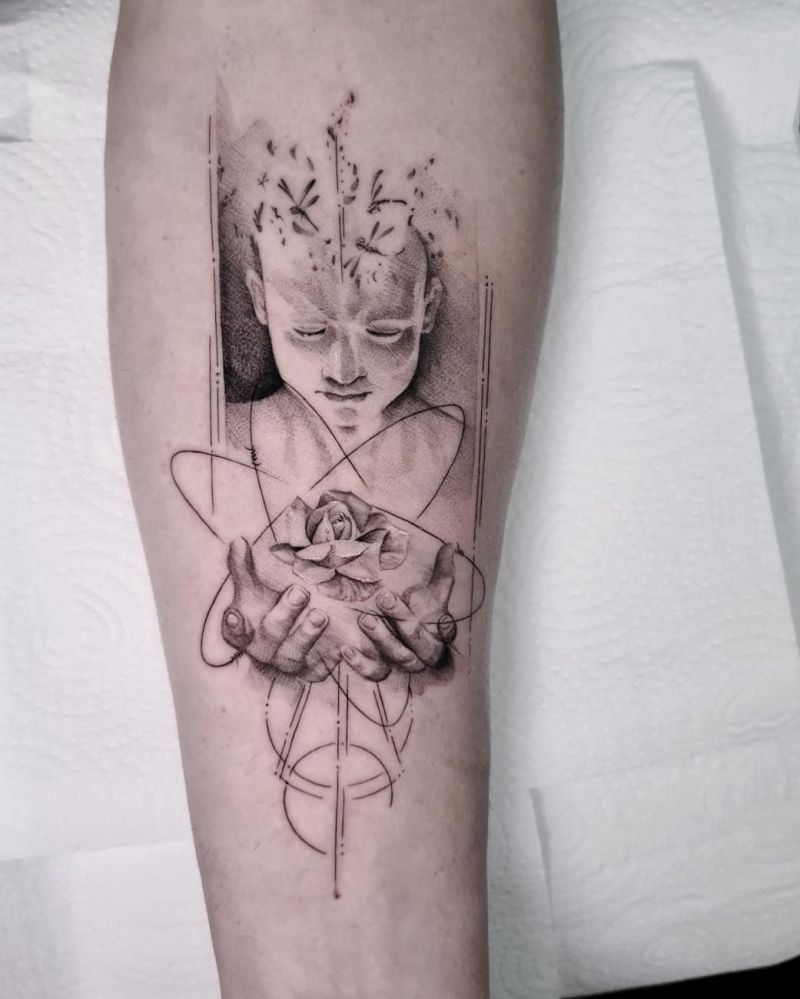 Source: @_retrattoo