The meaning of lotus is true, good and beautiful. It is usually used to describe a kind and beautiful girl, pure love and noble emotion. It is a symbol of the character of a person who is not stained with mud, a symbol of deep friendship with friends, and also a symbol of holiness.
Lotus is our traditional famous flower, the leaf surface atmosphere, the stem is straight, the flower is beautiful, in people's mind, the lotus means the true, the good, the beautiful. To the lotus flower, even if it is pure, it can make a beautiful marriage for them.
In ancient poetry, lotus has always been a symbol of tenacity, unyielding, clean and noble quality. Lotus grows from the mud, but it is not polluted by the mud. It grows out of the clear water, but it is not glamorous at all. This symbolizes the honest and upright officials, praising them for their clean hands and serving the people. When visiting officials, carrying a bunch of lotus is to show their high respect.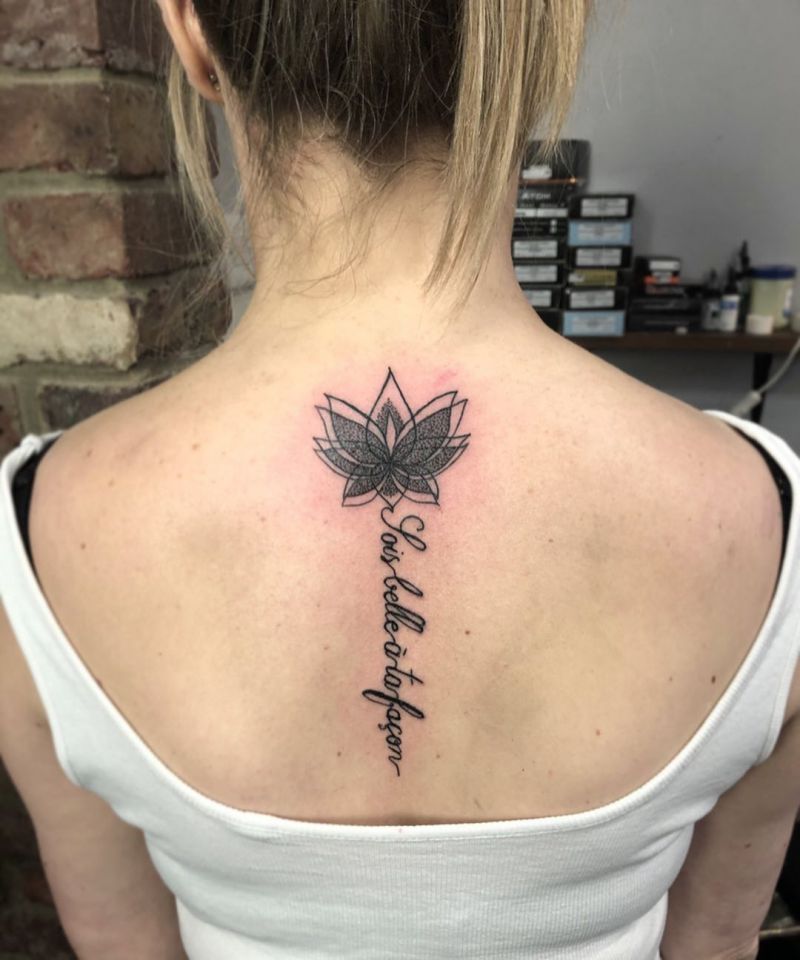 Source: @amyfrancismosstattoos