If you are an art practitioner, you must be very familiar with Andy Warhol, and you must like Andy Warhol tattoo. Andy Warhol tattoo means advocating art. Andy Warhol (August 6, 1928 – February 22, 1987), known as one of the most famous figures in the art world in the 20th century, is an advocate and leader of pop art, and also an artist who has the greatest influence on pop art.
Andy Warhol boldly tried relief printing, rubber or wood rubbing, gold foil technology, photo projection and other reproduction techniques. In addition to being the leader of pop art, Warhol is also a film producer, writer, rock music composer and publisher. He is a star artist in New York society and art circles.
Andy Warhol Looking in The Mirror Tattoo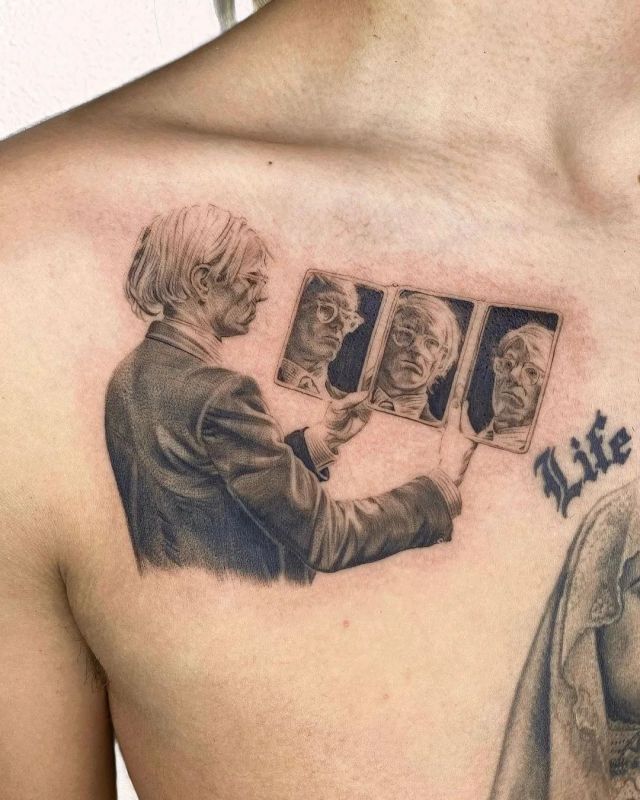 Source: @_winkt
Andy Warhol looking in the mirror, this tattoo is very creative. Have you ever thought of looking in three mirrors at the same time. From the perspective of painting alone, this work has strong artistic effect and technical difficulty. If you like it, you can boldly play it.

Hand Torn Poster Andy Warhol Tattoo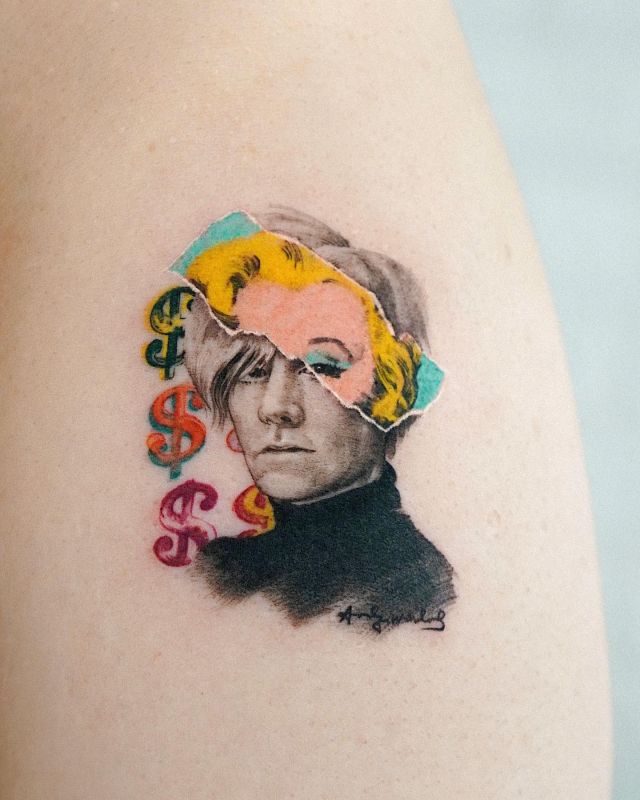 Source: @abii_tattoo
The dollar sign is added with the background of black and white Andy Warhol pictures, and the color photo effect of the head hand tearing poster. Such tattoo effect is also worth learning from.
Andy Warhol's Banana Tattoo with Circled Background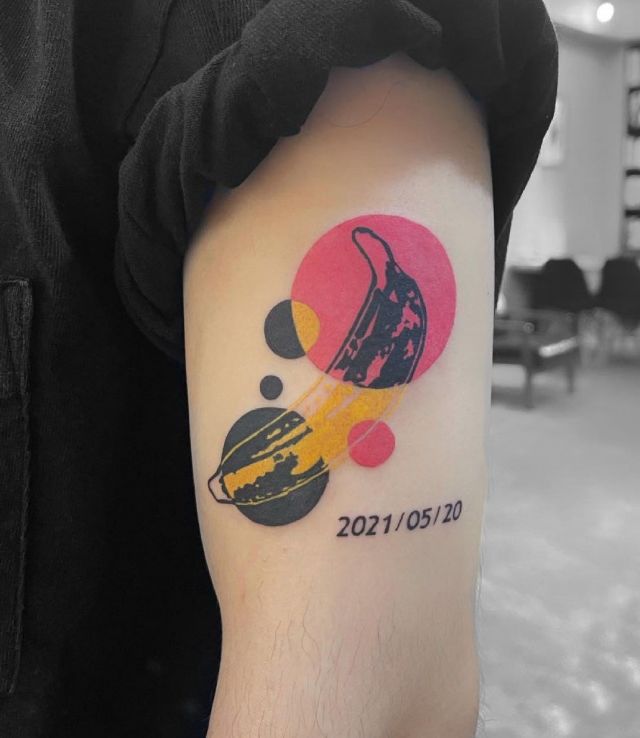 Source: @acorntattoo_sallychien
Andy Warhol's banana is a very famous design. This tattoo adds a circle as the background to Andy Warhol's banana, which adds more visual enjoyment.
Black and White Andy Warhol Tattoo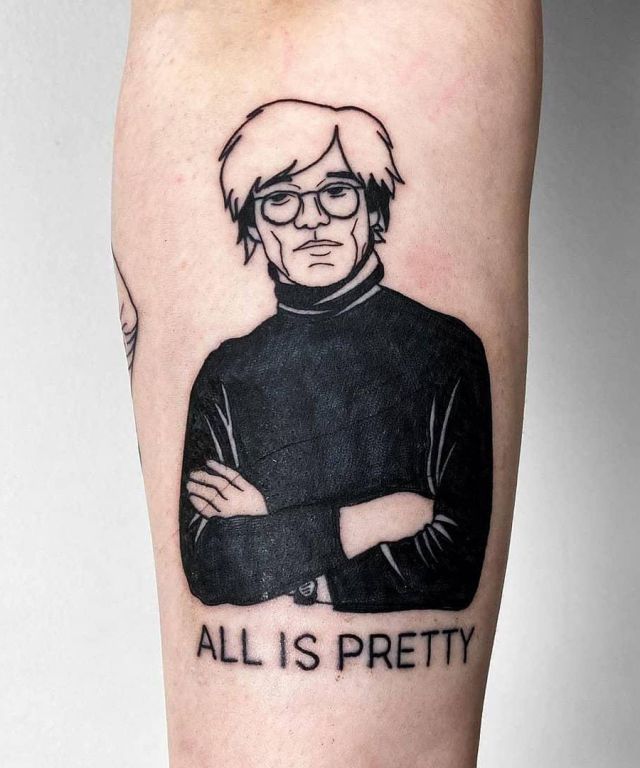 Source: @bridgestreettattoo
Black and white Andy Warhol seems to stare at you again. For those who like tattoos with simple colors, they should like this tattoo very much.
Colored Andy Warhol Tattoo with Sunglasses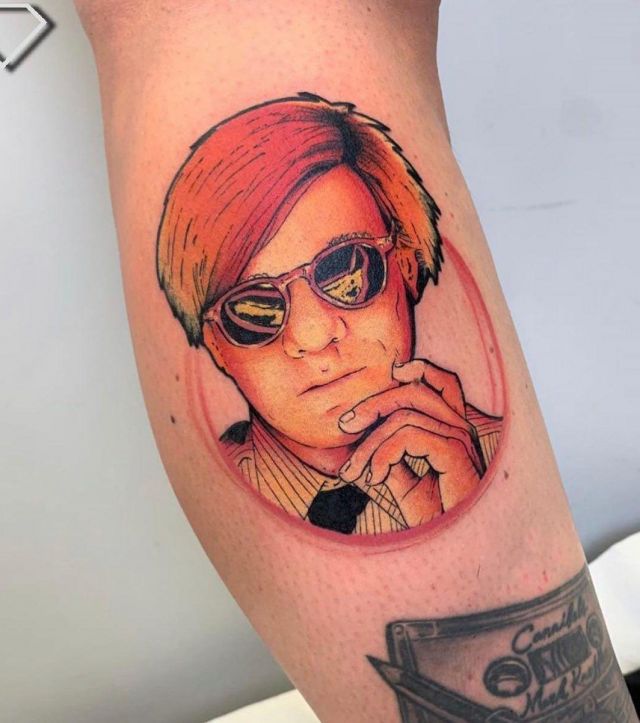 Source: @diamondtattoomonza
Do you know what is the highlight of this tattoo? I think it's the banana in sunglasses, and this banana is designed by Andy Warhol. The inspiration of this tattoo is that you don't need a big perspective to express the focus. Sometimes a small perspective can attract more attention.
Andy Warhol's Banana Tattoo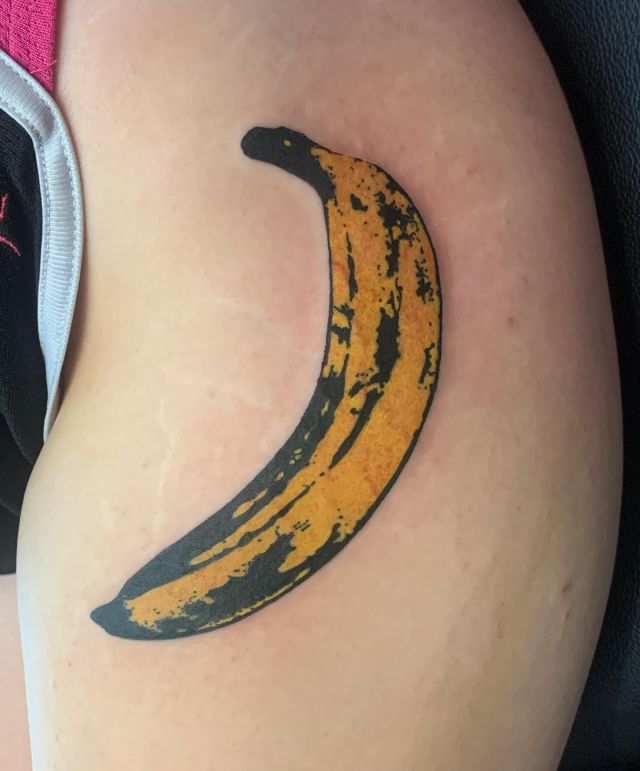 Source: @jdelicious1
If you just like Andy Warhol's banana design, you don't need to make any changes. Just use it as a tattoo pattern, because Andy Warhol's banana itself represents art and taste.
Andy Warhol Skull Tattoo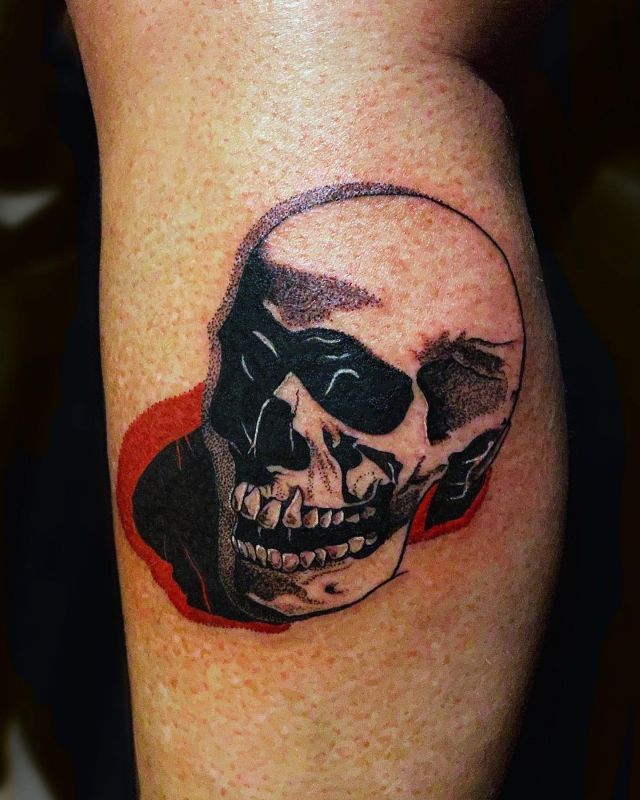 Source: @s.q.u.i.d.vicious
Andy Warhol's "skull" series paintings are often regarded as "symbols of death", which reminds us of the artistic tradition of repeatedly reminding us of our own death for hundreds of years. Death is not terrible, facing death is what everyone should learn.
Andy Warhol in The Toilet Tattoo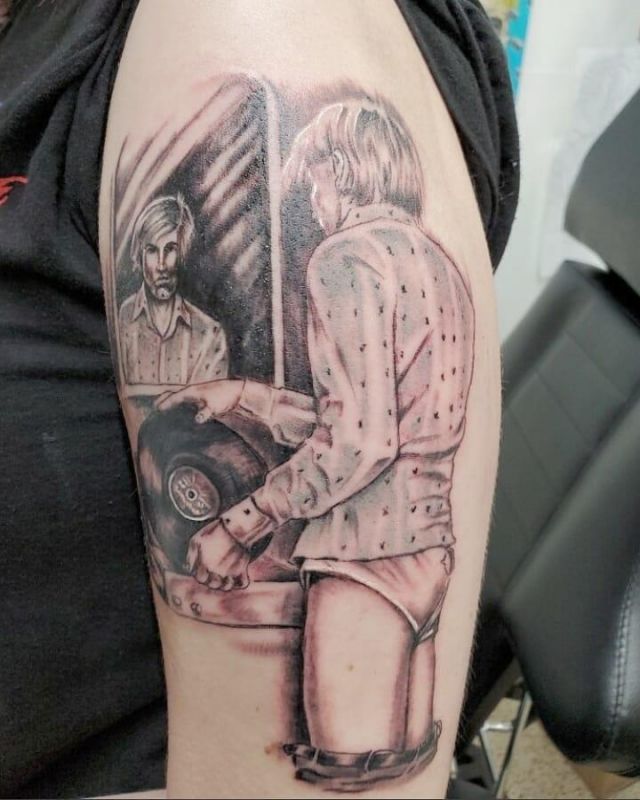 Source: @sidneybaggett
Tattoo comes from life. As long as you like it, you don't need this tattoo. What's the special meaning. I think this tattoo expresses the same meaning that everyone is equal.
Sketch Andy Warhol Tattoo on Leg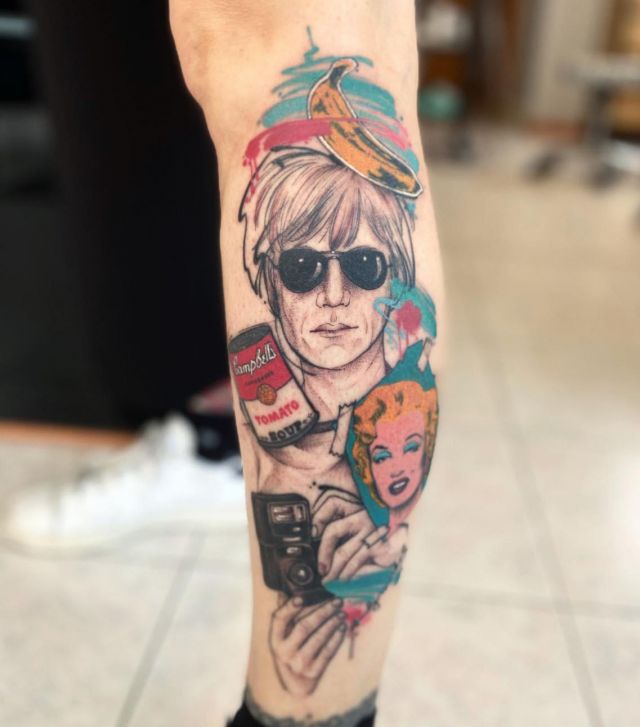 Source: @tiff_goosetattoo
Andy Warhol in sketch style and his own colored works form a strong visual contrast. Such a visual artistic design is worth learning.
Unique Andy Warhol Tattoo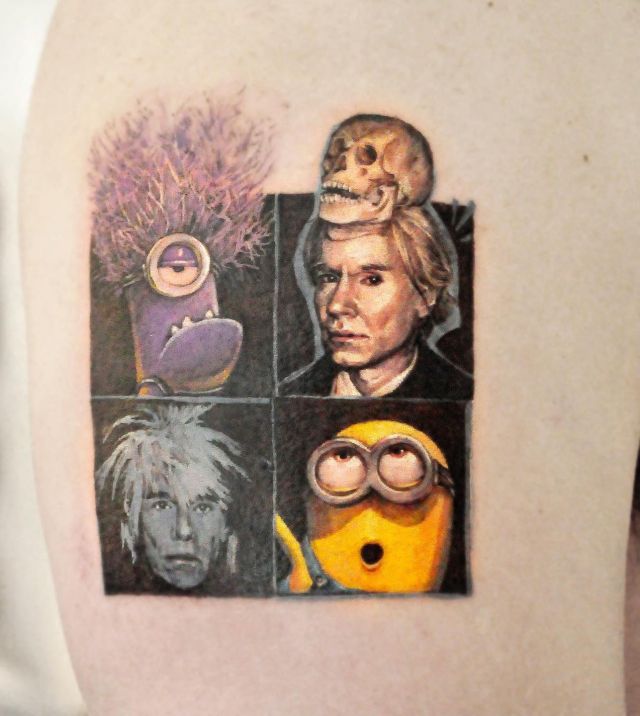 Source: @chou_ta_1
The tattoo composed of four patterns is very unique, and each pattern has its own characteristics.