The meaning of arrival tattoo is to explore the unknown. "Arrival" is adapted from the original novel "story of your life" written by Chinese sci-fi writer Jiang Yinan. It tells the story of 12 mysterious alien spacecraft when they landed on earth.
"Arrival" is the latest science fiction film in the United States. It mainly tells that aliens come to the earth and land in 12 places. Because the language is unable to communicate, human beings cannot find out their real purpose of coming to the earth. The United States chooses to negotiate with aliens, and China and Russia decide to use force positively. In fact, they come to the earth to seek help and give humans a gift, which is their language.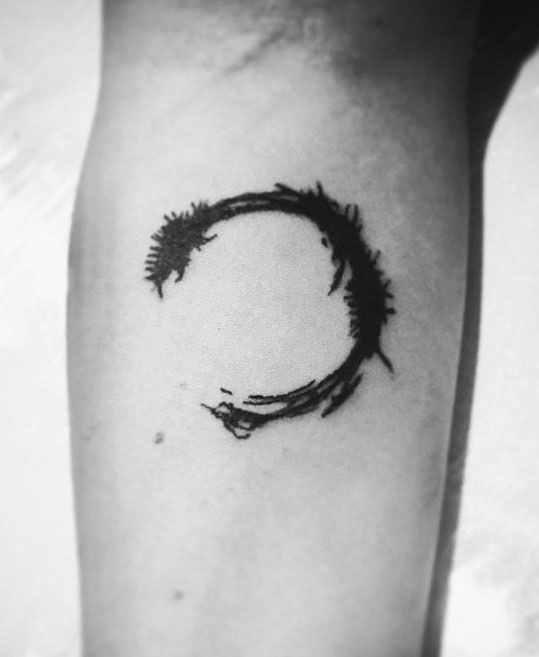 Source: @andreadf_92
In the movie arrival, the ring language used by aliens looks like a splashed circle. The heroine understands that time exists in alien language, but there is no causal linear relationship between time and that there is neither a starting point nor an end point in that circular language. Therefore, thinking can run through the past and the future.