When a new life is born in the family, the world of two becomes a family of three. Love and children are each other's life. I have such a friend around me, after experiencing the joy of being a father, decisively tattooed his family of three on his body.
In fact, there are not a few people who tattoo information about their children on their bodies. I can often see such a scene of love, with their hands, holding a pair of little feet, or a mother engraved on her body when she was pregnant. This kind of picture, anyone who looks at it has feelings.
A few days ago, someone left me a message saying, let me talk about the ideas and design of baby tattoos. In fact, there is no end to baby tattoos, such as sleeping, baby portraits, abstract designs representing lifelines, and other tattoo enthusiasts choose to design their babies as little angels on their bodies.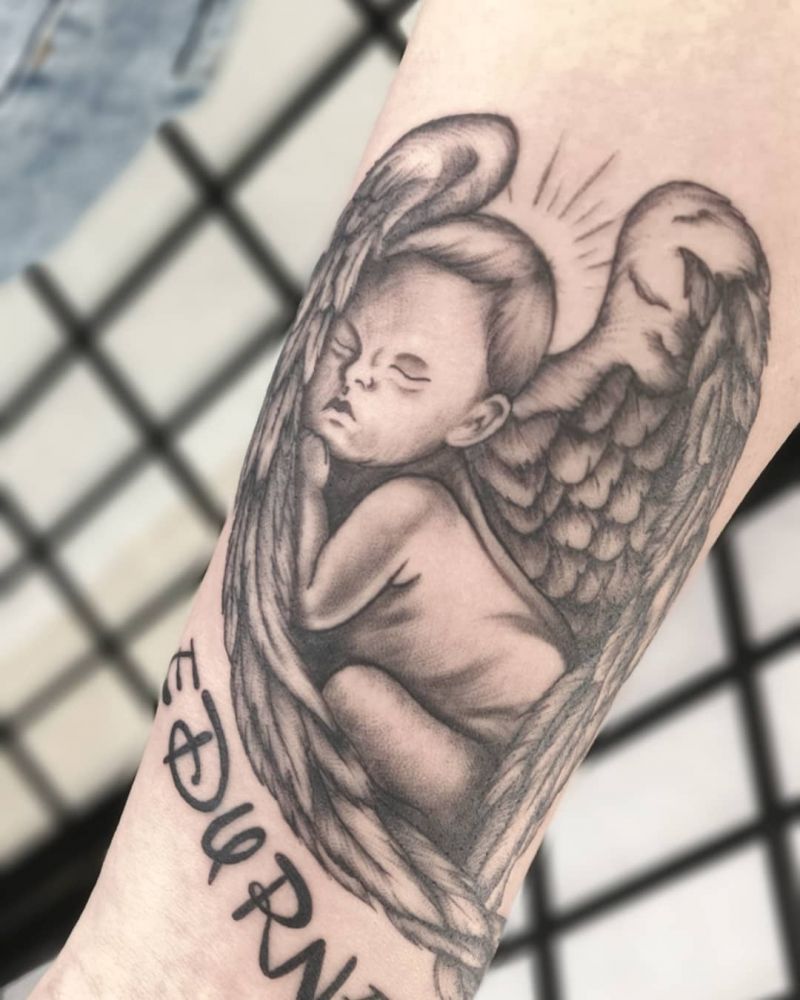 Source: @_hungryasfuxktattoo