A kind of fixation that is tied to the top of the stockings with ribbons or elastic bands, and the upper end is tied to the buttoned hem of a belt or girdle to prevent the stockings from slipping down.
Garters were men's goods in Europe in the 17th and 18th centuries. At that time, the aristocratic men were gorgeous and well-dressed. They lace the tops of their stockings and bow the outside of their knees. The girdle of Garter is exquisite and luxurious. Since the 19th century, the popularity of trousers has completely replaced silk stockings as men's clothing and trousers. Men's Garters can only be found in history textbooks.
Like silk stockings, garters are very feminine today. The popularity of pantyhose made people almost forget the existence of Garter. But in recent years, fashion stage designers have repeatedly exposed garters. It's not uncommon for garters to fly all over fashion shows. The material of Garter is changed from rubber products to Lycra which is flexible and flexible. The decorative hollowed out lace embellishment among them, the appearance of complex structure is easy to cause sexy effect. Like the suspenders of brassiere, the Garter Belt will be regarded as ungodly and disrespectful if it is exposed out of the clothes. Underwear was once popular in the 1990s. It was used as a sexy props, deliberately appearing under high skirts.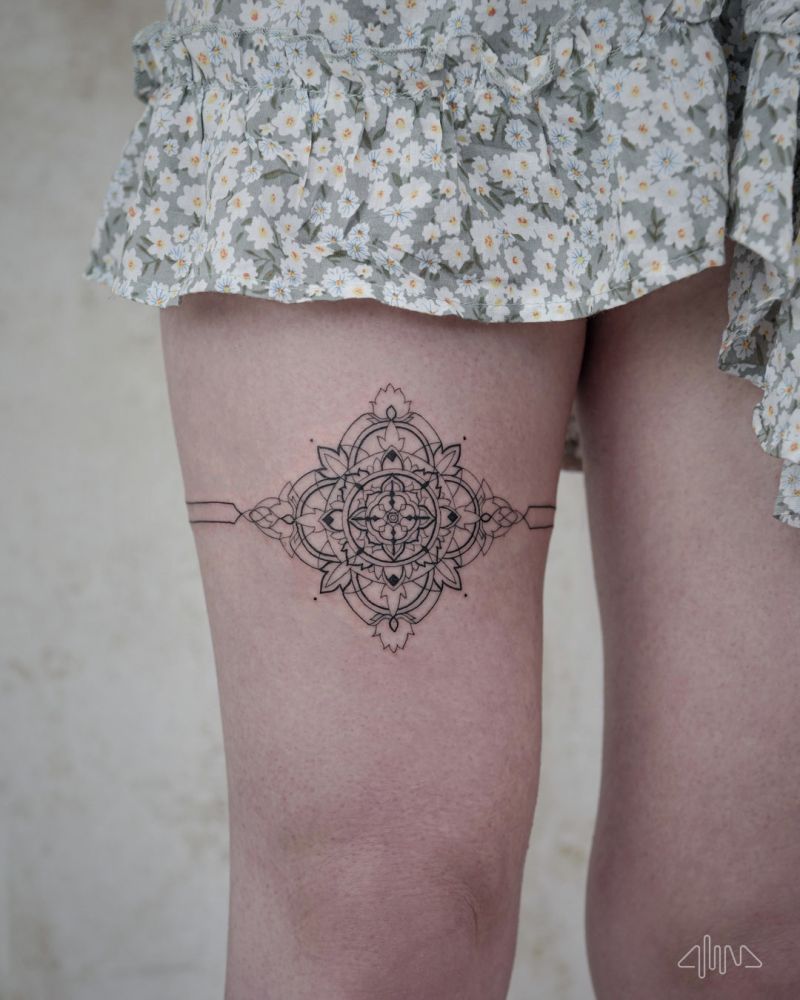 Source: @alinabaertattoo