Calla lily tattoo means noble character. When the Calla lily plant blooms, its stem is upright and looks elegant and beautiful. It is suitable to give it to friends with noble character and express the pure friendship between friends.
The meaning of Calla lily tattoo is good luck. Calla lily is very suitable for potted culture in the living room or ground planting in the courtyard. During the flowering period, the flower color of the plant is light and elegant, and the leaves stretch, giving people a fresh, natural, warm and comfortable feeling. At the same time, it can also bring peace and auspiciousness.
Calla lily tattoo has the symbolic meaning of plain sailing and represents luck and blessing. Calla lily is very suitable for breeding in the office or study. It can not only purify the air, but also add indoor ornamental.
The white Calla lily tattoo symbolizes faithful love. You can give Calla lily to your lover or wife to show your steadfastness to this feeling and show your determination to work with each other for a lifetime.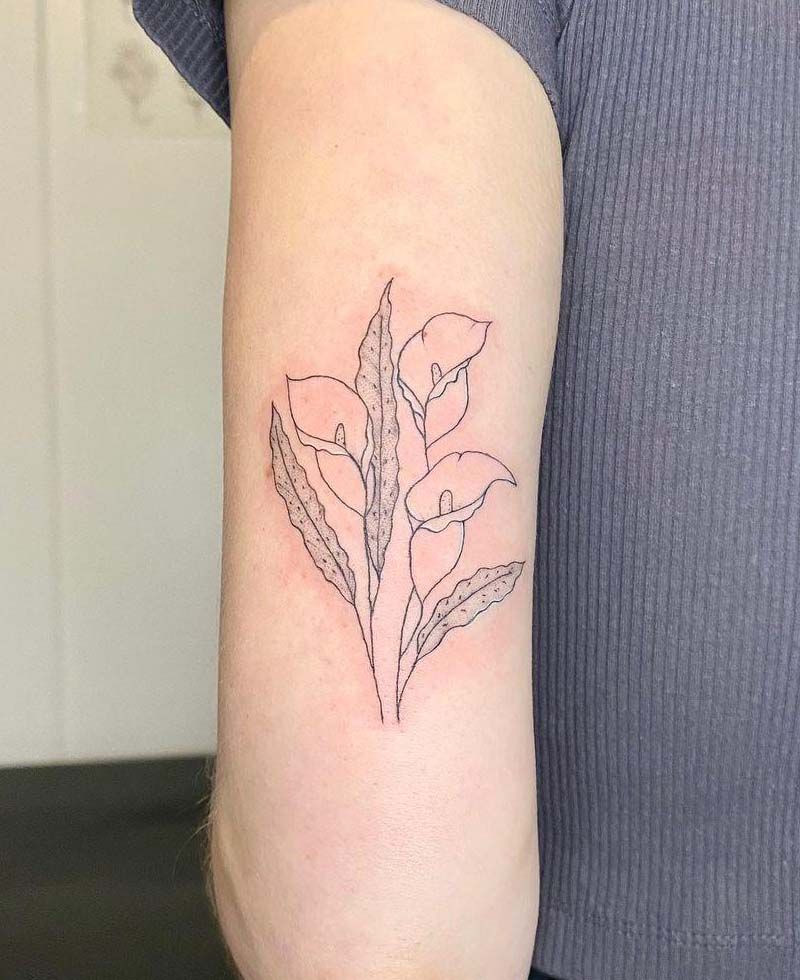 Source: @adeldiosy_tattoo