Among the tattoo themes, the candle tattoo is not so popular, but the people who like it do not hesitate to choose tattoo on their own skin. Candle tattoo has a lot of good moral, the following to analyze.
The burning of the candle brings light, but at the same time, it is slowly melting and disappearing. This process, in fact, represents the spirit of dedication and sacrifice. Even if you burn yourself, even if it turns to ashes, you should bring light. Only selfless dedication can do so. Therefore, the candle placed in the tattoo, the biggest moral of this theme, is to represent dedication.
Everyone's birthday, must eat cake, and before eating cake, be sure to light candles. In fact, it is because the candle represents a mysterious power and plays a role of communication. When we blow out the candle, it is equivalent to passing on our wishes and realizing them. So the candle also symbolizes a mysterious power, the power to realize one's wishes.
Although candles don't look very good in real life, they can design all kinds of good patterns in the hands of tattooists. If you like this theme, try it.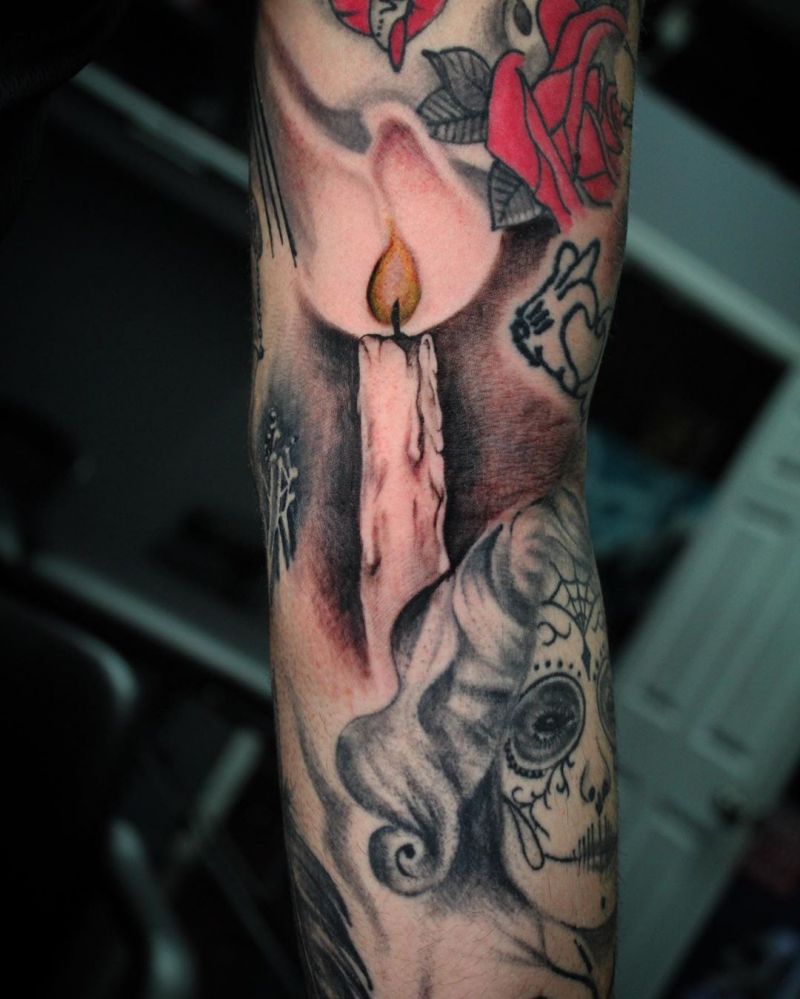 Source: @26abel