The Holy Grail is a wine cup used by Jesus and his 11 disciples after he sent Judas Iscariot away at the Passover Dinner before Jesus' crucifixion on the 14th day of the Jewish calendar in 33 A.D. Jesus once took up the cup and told his disciples to drink the red wine symbolizing his blood, which created the crucifixion ceremony. Later, some people thought that the cup had some magical ability because of this special occasion. It is said that the magic furnace of peace in the world is the predecessor of the Holy Grail.
Many legends believe that if you can find the Holy Grail and drink its excess water, you will rejuvenate, revive from the dead and obtain eternal life. This legend has been widely extended to many literary, film, television, games and other works.
In Europe, about 200 ancient wine glasses are considered to be the legendary Holy Grail. The famous ones include Valencia chalice in Valencia Cathedral, Genoa chalice in the Cathedral of San Francisco, etc. Today we collected some Chalice tattoos. I hope these tattoos can inspire you.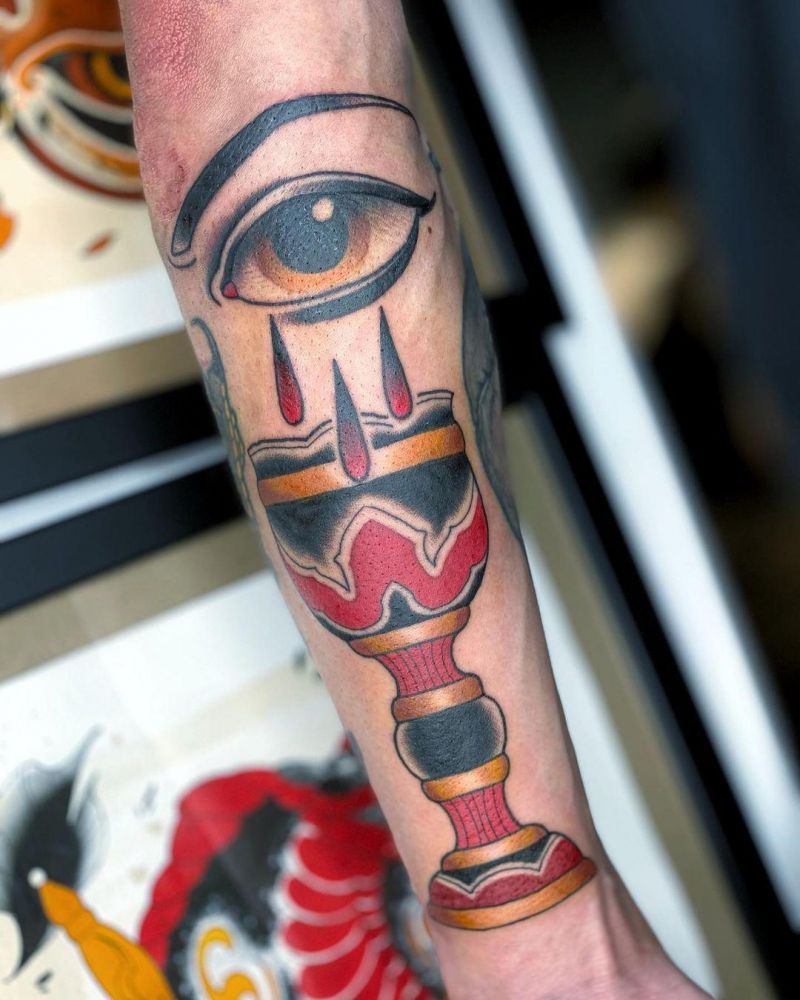 Source: @adrianwietecha