When it comes to checker elements, you must first think of vans chessboard series, or racing driver's flag. In fact, the existence of chessboard as a classic element makes all the things equipped with this element can be called classics, and it also forms a strong contrast with the new generation of all kinds of flash in the pan elements.
Chessboard, in short, this element first came from the chessboard of chess, and later was widely used in the field of fashion design and racing. Black and white checkered flag is a kind of flag used in motor sports (especially track racing). It usually means reaching the finish line or the end of the game. The black-and-white checkered flag has basically become a symbol of motor racing. As long as we talk about motor racing, we will definitely think of this flag.
Chessboard patterns can also be seen in tattoos. Black and white checkerboard is a classic, which makes the design more novel and avant-garde in tattoo. Take a look at the unique Checkered tattoos I collected for you today.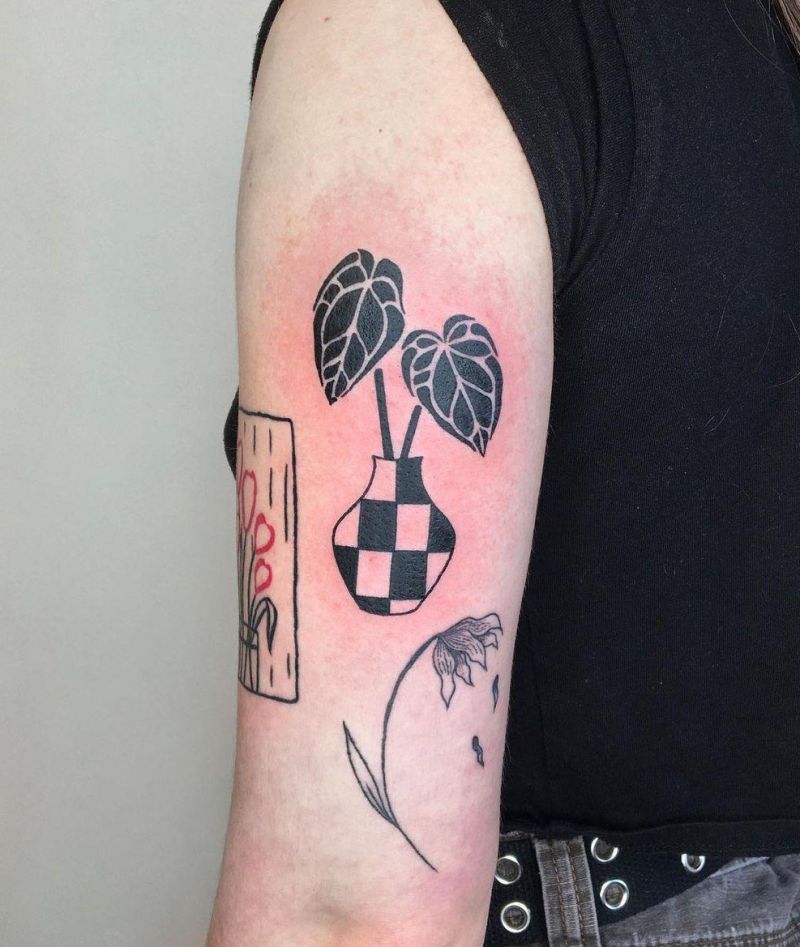 Source: @_maraux_