The Western Cowboy refers to the United States in the 18th to 19th century. In the vast western land, a group of enthusiastic and fearless pioneers. In the history of the United States, they were pioneers in the development of the West. They were full of adventure and hard-working spirit, so they were called "heroes on horseback" by Americans.
To many people in the world, the American cowboy is a hero and mysterious character. In literary, film and television works, cowboys usually wear Mexican, wrapped in bullet belt, wear jeans leather jacket, a pair of high tube leather boots decorated with Spurs, a colorful printing scarf around the neck, and riding a fast horse, the image is powerful and free and easy. It is a kind of typical outward dress representing individualism and freedom spirit.
Due to the endless rendering of western films and TV programs, the kind, capable and brave Western cowboys are very popular. In fact, Western Cowboy is a kind of short-lived historical phenomenon. It is a kind of workers in the service industry that flourished in the western part of the United States from 1866 to 1886.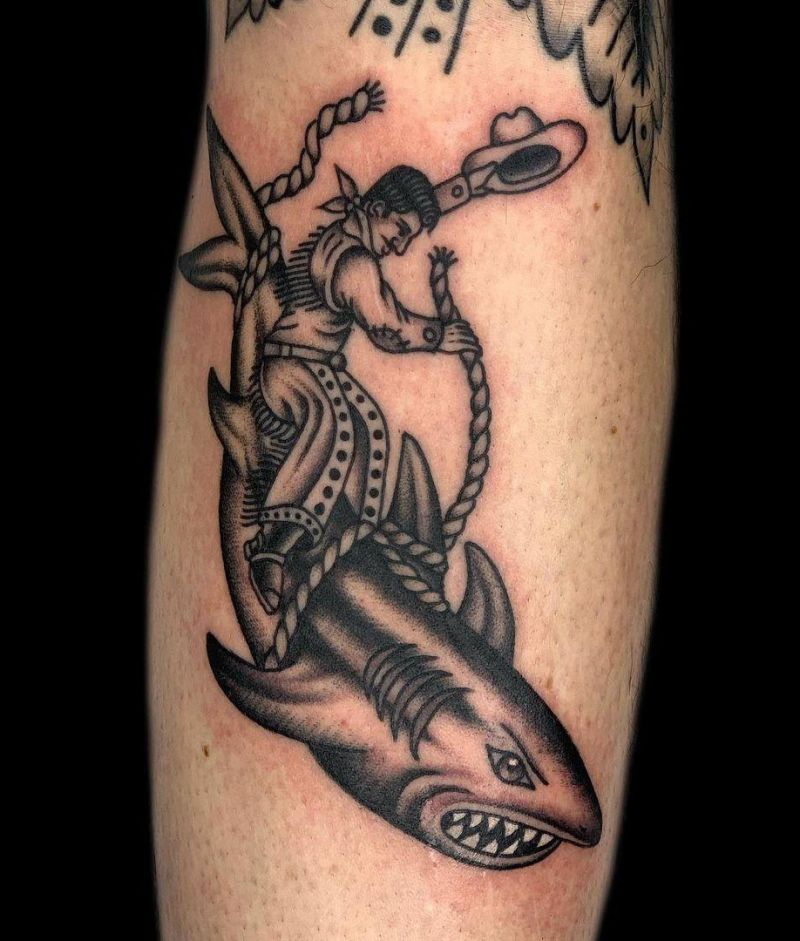 Source: @alexduquettetattoos