A crane is a kind of large bird with a long neck and long legs. Because the crane has a long life, it is often painted with pine trees as a symbol of longevity.
The crane symbolizes good luck and longevity. Its white body embodies the pure elegance of white goose and also represents good luck.
In our daily life, we can often hear some old people's birthday, they will often use the metaphor of crane. And people choose to tattoo crane tattoos on their own body, but also out of a desire for longevity.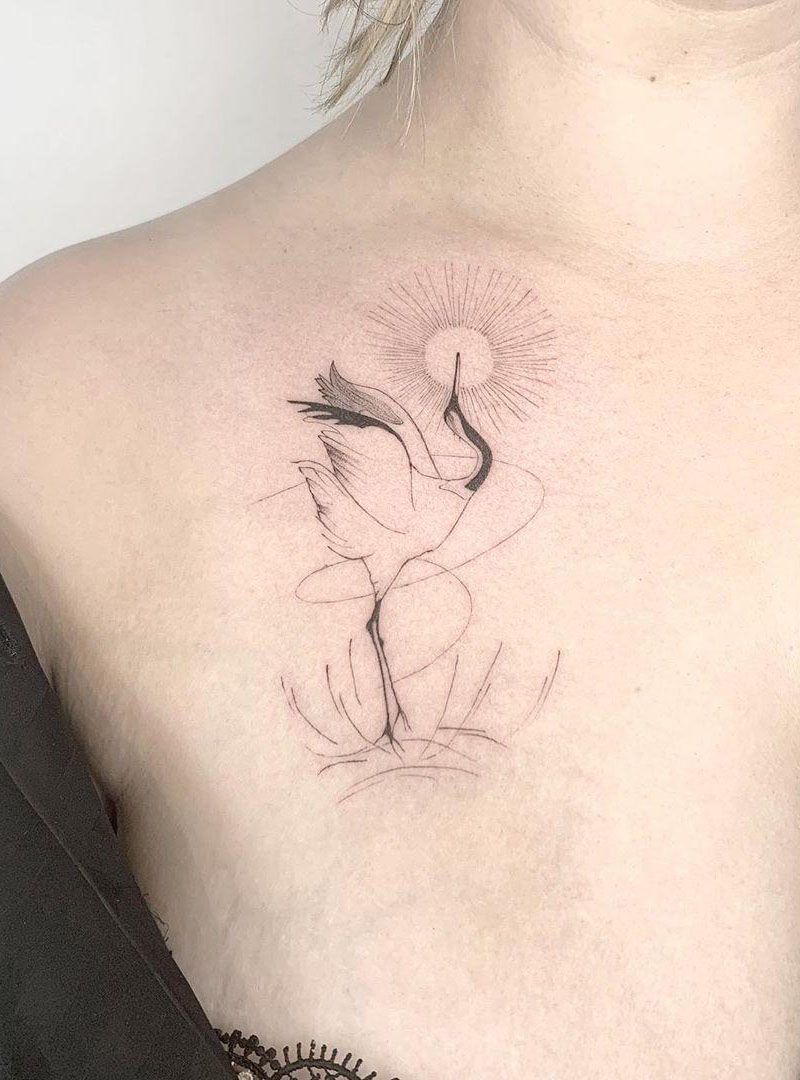 Source: @_dudink_