In China, the old man under the moon is the God of marriage we are familiar with. But in the west, there is also the God of marriage, Cupid, the God of love with a bow and arrow. So what's the meaning of tattooing Cupid on your body?
In Greek mythology, Cupid has always been regarded as a symbol of pure and beautiful love. It is said that he is a naughty little god with wings. Once his arrow is inserted into the hearts of young men and women, they will fall in love deeply.
Cupid tattoo is a symbol of beauty, innocence, holiness and other beautiful things. Express the tattoo's naive and romantic feelings and vision for a better life. Cupid tattoos also have the moral of strong desire. Tattoos on the body also symbolize strong persistence and pursuit of something.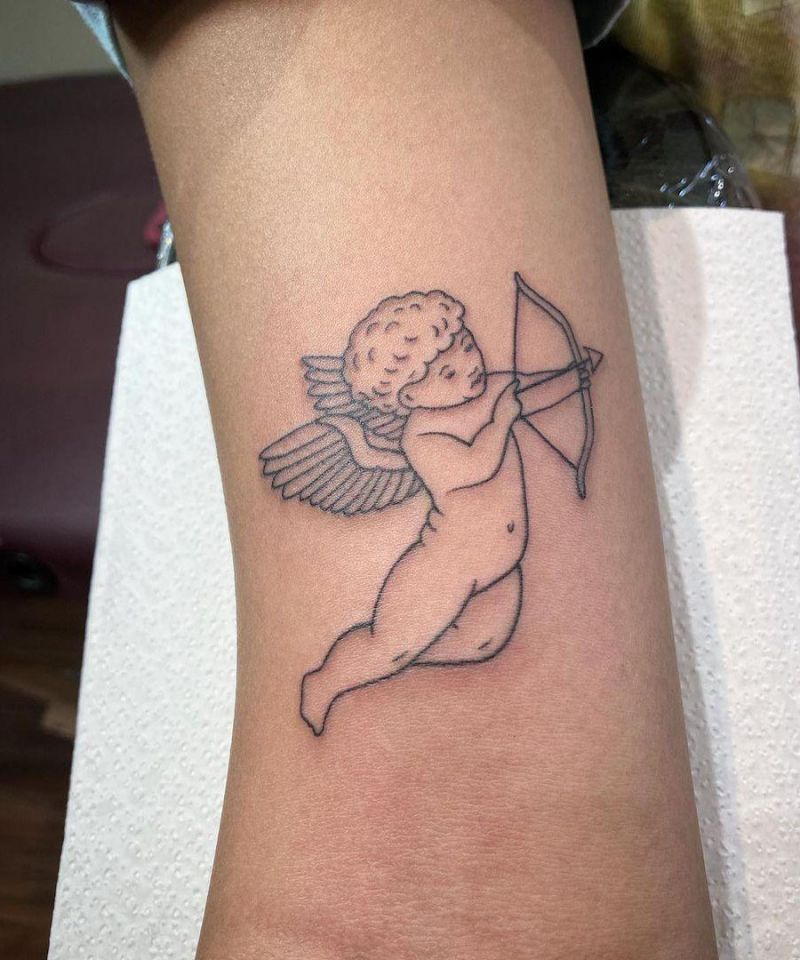 Source: @1808tattoo