Daffodil, a kind of flower with magical power. In European culture, daffodils symbolize wealth and prosperity. Others say it is a symbol of resurrection and spring. Daffodil tattoo pattern is becoming the latest trend all over the world. Its bright colors and unique shape attract many tattoo lovers. Daffodil has a profound meaning, which makes many tattooers crazy. Tattooing it on the body is to hope that good luck can take care of themselves.
Daffodil is the most mysterious flower among all the flowers. In European countries, if you see daffodils in full bloom, it indicates that you will have a lot of wealth throughout the year. They regard daffodils as a symbol of good luck and wealth. In ancient Greek culture, Daffodil used to be a symbol of death and a very terrible flower. Western countries also believe that daffodils are the symbol of Easter.
For many cultures, Daffodil is the symbol of spring. It is the earliest flower in full bloom. When Daffodil bloom, it is regarded as a sign that winter goes and spring comes. Therefore, Daffodil is also a symbol of rebirth and starting point. The blooming and falling of Daffodil has a profound meaning. It represents people who have experienced difficult times. Only by moving forward can they find new hope in life.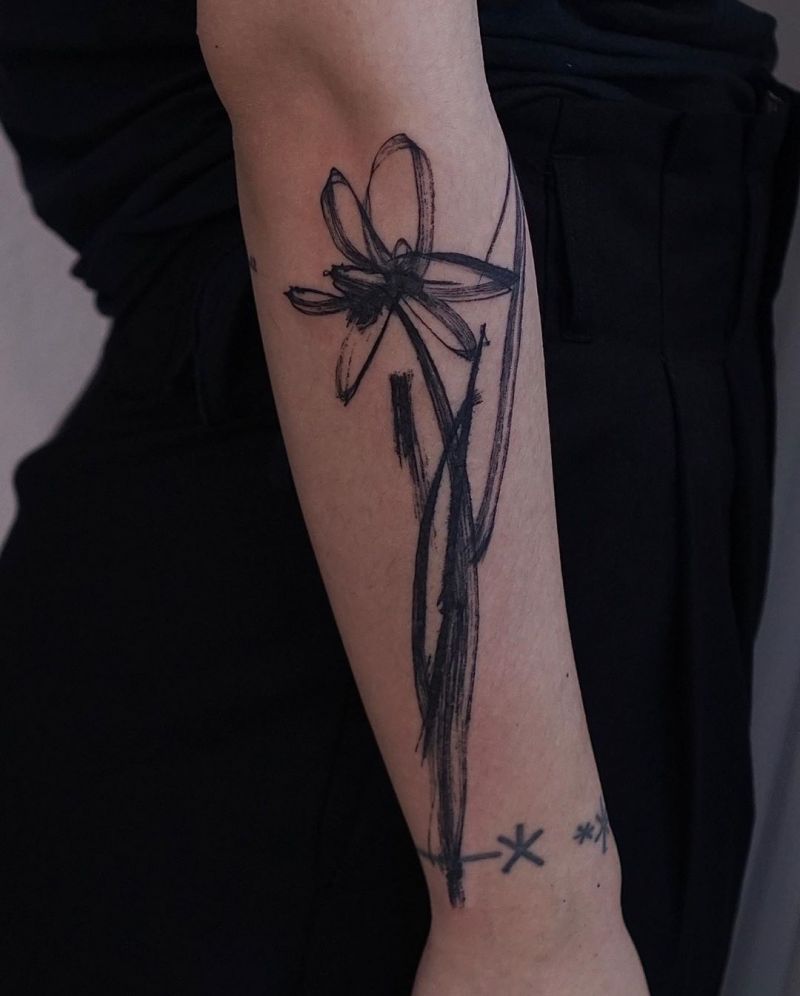 Source: @0one.tattoo