In Chinese culture, lily is a kind of beautiful flower, it often appears in people's wedding, which has a great relationship with its flower language. Lily is a symbol of love and family. It is also a symbol of whiteness and purity. For women, the lily tattoo has a perfect moral and attractive elegant temperament.
In ancient Greek and Egyptian culture, Lily was often used as a symbol of fertility, so it was loved by all the women who expected to have a baby. Some people also use it to bless their fertility, and they can use tattoos as a way to bring good luck to themselves. In Christian culture, Christians associate lilies with the Virgin Mary because the heart and soul of the Virgin Mary are pure.
In addition to their association with the Virgin Mary, Christians use lilies to symbolize love and faith in God. Among Christians, lilies can also be used to show trust between people. In western culture, Lily tattoos symbolize good luck, love, blessing and fertility. Sometimes it can also be used to express one's religious beliefs.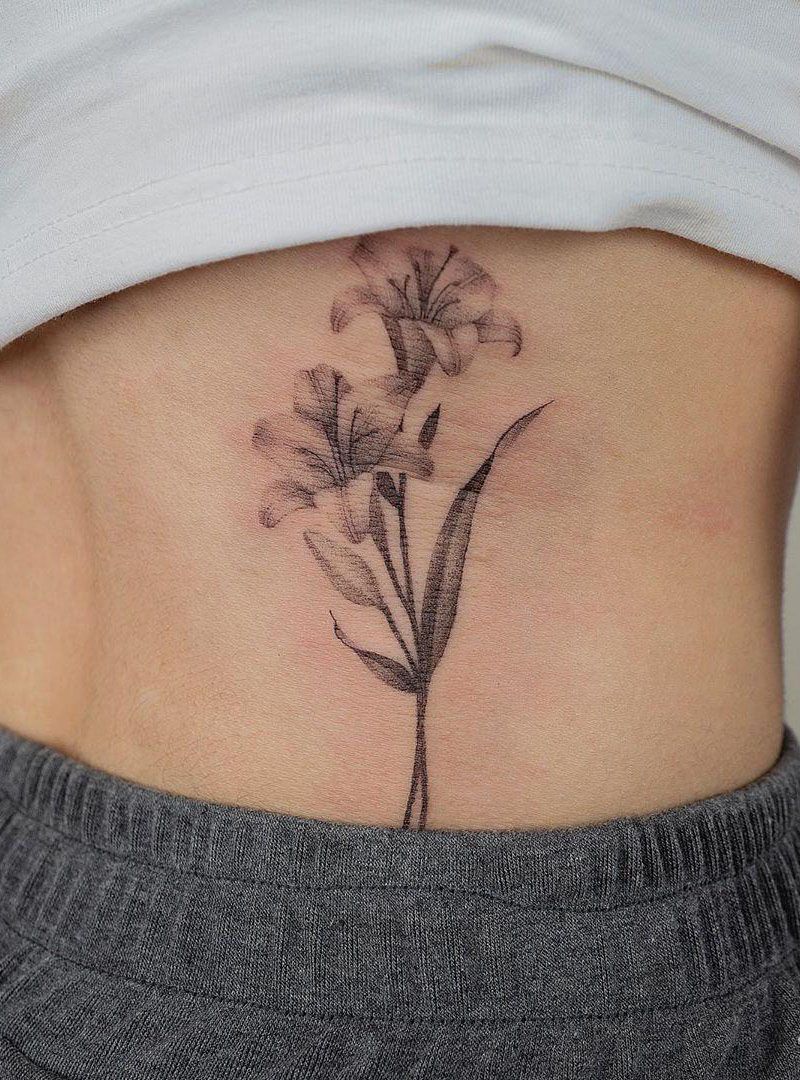 Source: @2on_tattooer