Dagger, cold in appearance, is a defensive weapon with attack and lethality. What's the meaning of tattooing the dagger on the body? Which dagger tattoo would you like?
In modern times, people live a repetitive life every day. Although they are happy, they are not challenging. Just like the frog in the slowly heated water, if one wants to live a wonderful life, he must constantly accept the challenge. Even if the final result is to be stabbed, there is no regret.
The dagger tattoo is not absolutely a symbol of fighting for power and gangs. More people choose daggers because they are born with love for sharp edges. Dagger is blood and injury, but from another angle, it is not a kind of protection and self-defense.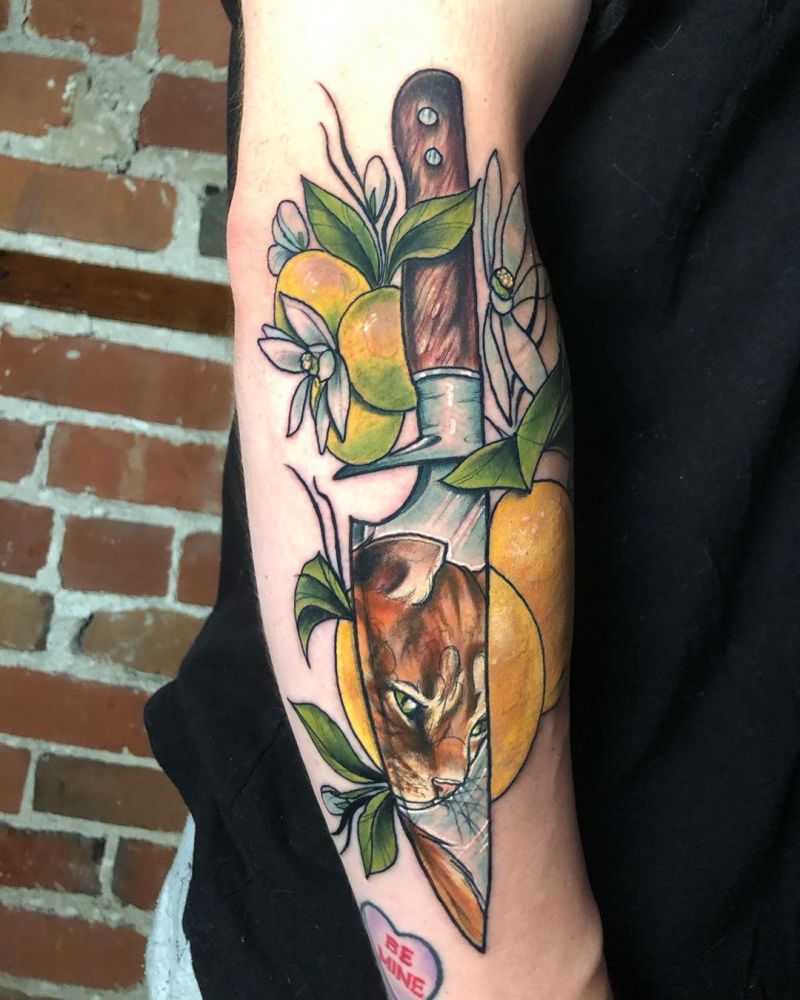 Source: @alexahebert.tattoo