Deer represent wealth, beauty and kindness. The pattern of deer as tattoo has the meaning of wealth rolling, noble and elegant, auspicious and good luck. There is no taboo in the pattern of deer tattoo, mainly after tattoo, pay attention not to take a bath immediately, do not use drugs indiscriminately, and avoid eating spicy and irritant food.
The so-called tattoo taboo is just a marketing method, and the tattoo pattern mainly depends on what we like. However, due to the different physical tolerance conditions of each person, we should make sufficient preparations before tattooing, and choose the complexity of the pattern according to the tolerance of pain.
Try to choose durable patterns, favorite animals and plants, commemorative festivals or words, etc. on the patterns. It is recommended to find a high-level and relatively stable tattoo artist. The professional tattoo artist will give you reference and suggestions on pigment mixing and patterns, and reduce various adverse risks of tattoos.
1. Simple Deer Tattoo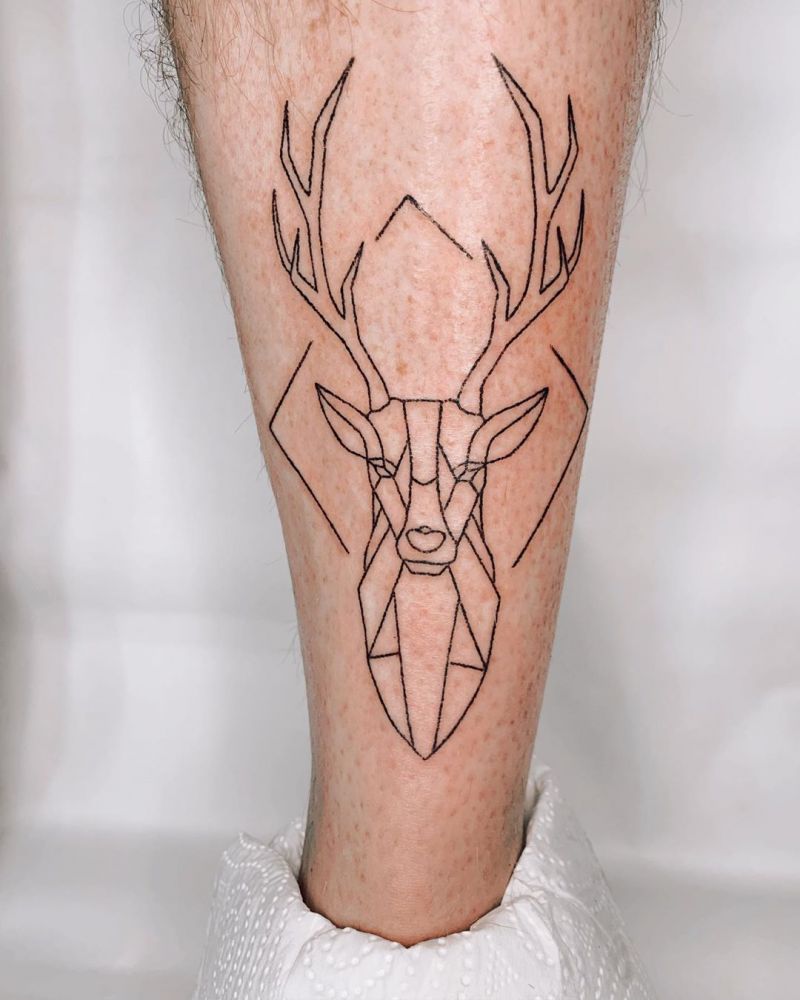 Source: @art.da.poke
2. Cartoon Deer Tattoo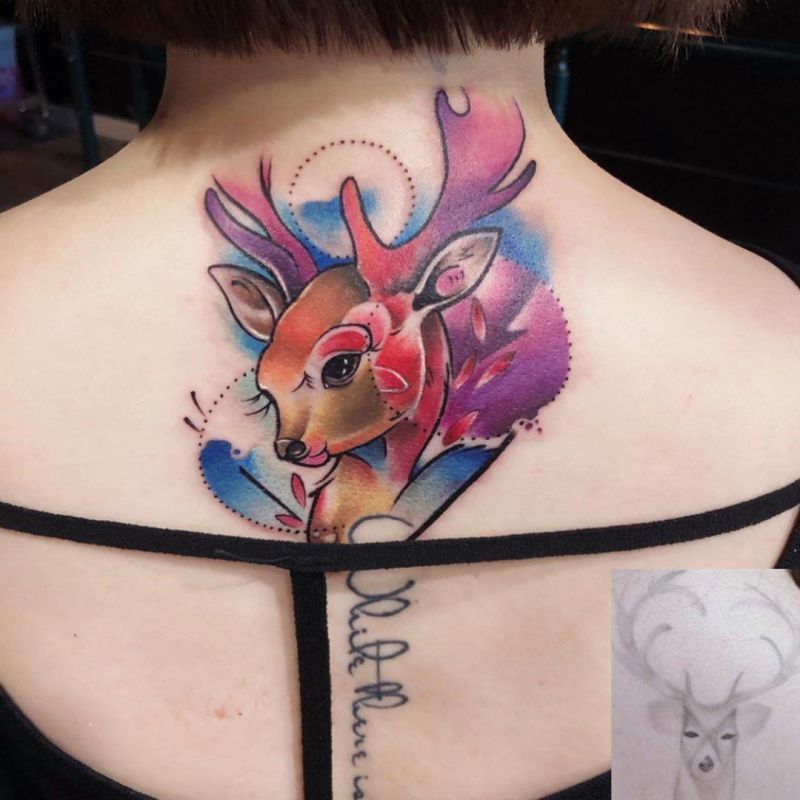 Source: @beautytattoo_bai
3. Arm Deer Tattoo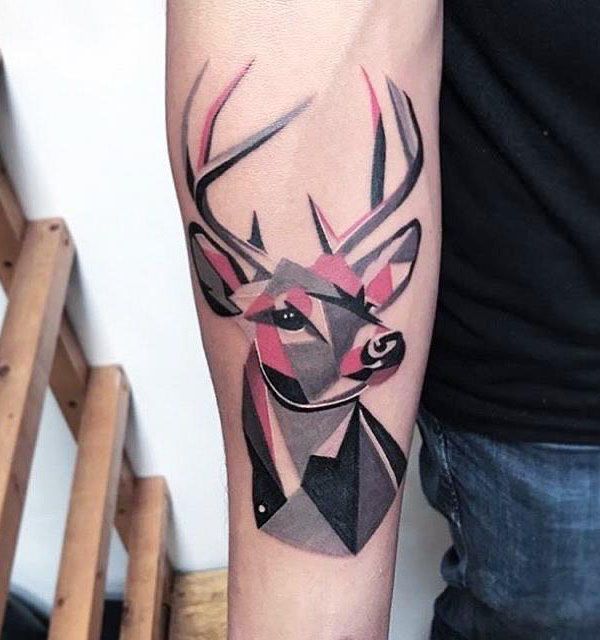 Source: @coldislandtattoo
4. Geometric Deer Tattoo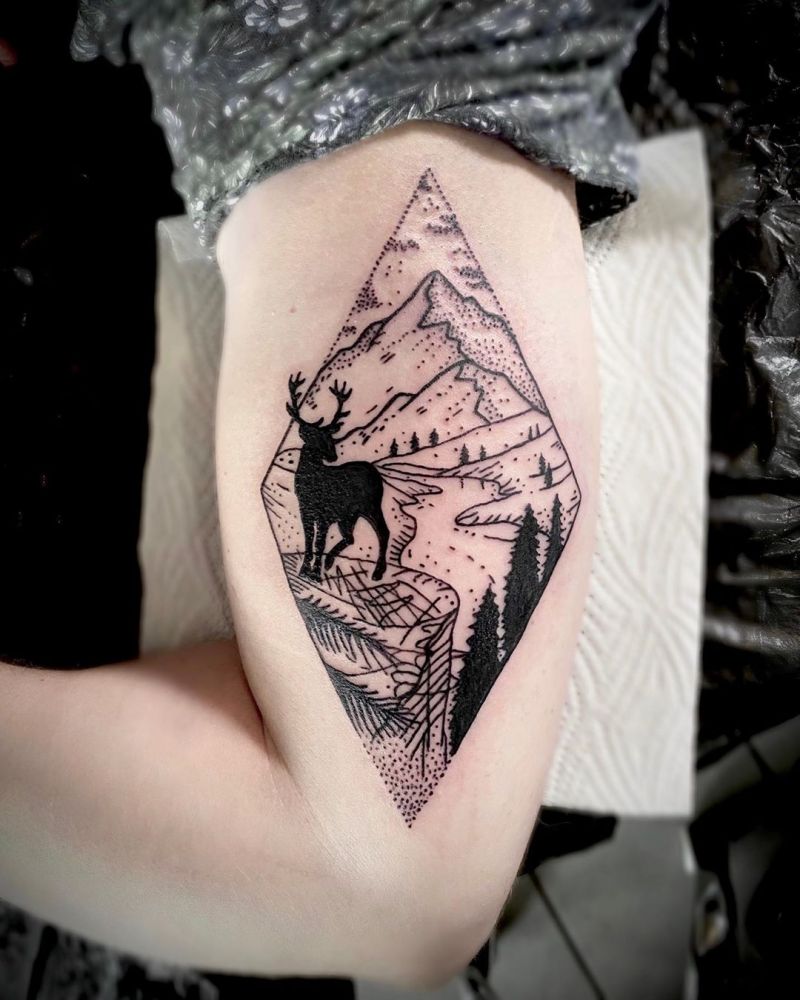 Source: @cynthia_omlin
5. Geometric Deer Tattoo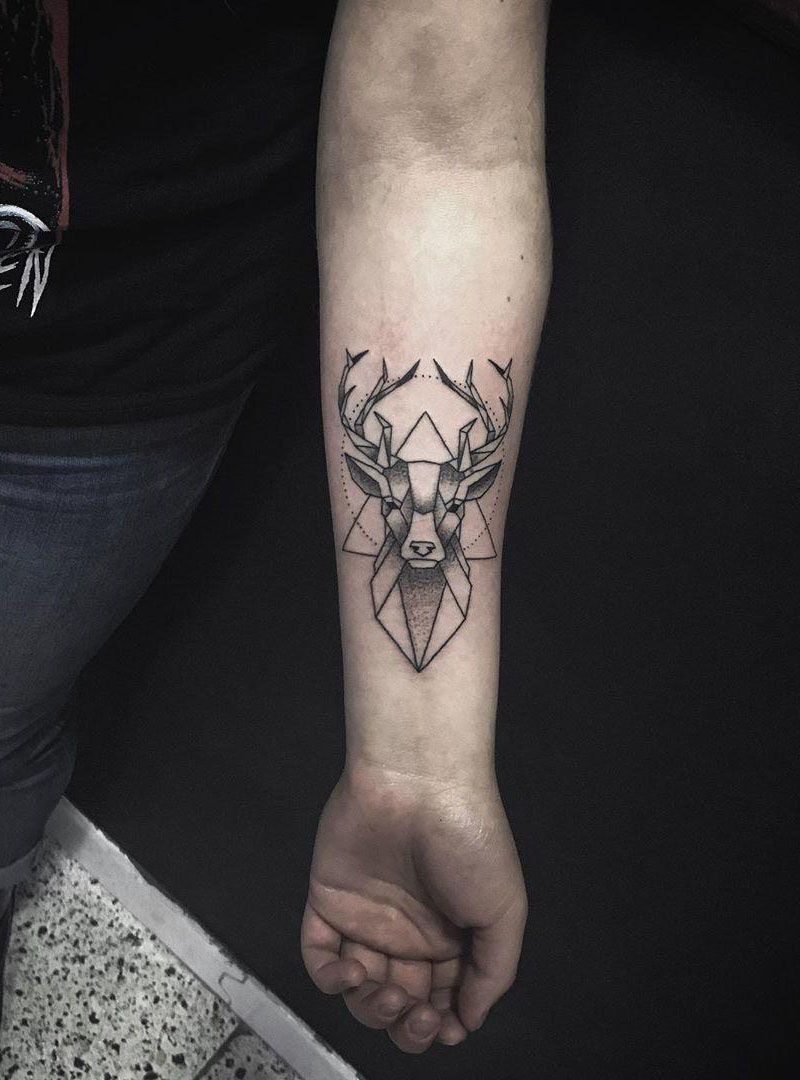 Source: @danielalmeida_tattoo20