People always express themselves with the birds and animals they admire, or use them in design. For example, many countries in the world regard the lion as a national symbol or a family emblem. As the most powerful United States in the world, its national emblem is an eagle.
Eagle is a kind of bird with a very dignified appearance. It gives a strong impression when flying. Therefore, since ancient times, mankind has regarded it as a symbol of power and courage. As early as 5000 years ago, the Sumerians (ancient residents of the lower Euphrates) regarded the winged eagle as a symbol of their power.
As a symbol of power and courage, Eagle and flag are tattoo patterns loved by many tattoo lovers. Today we have collected some eagle and flag tattoos. I hope these tattoos can give you inspiration.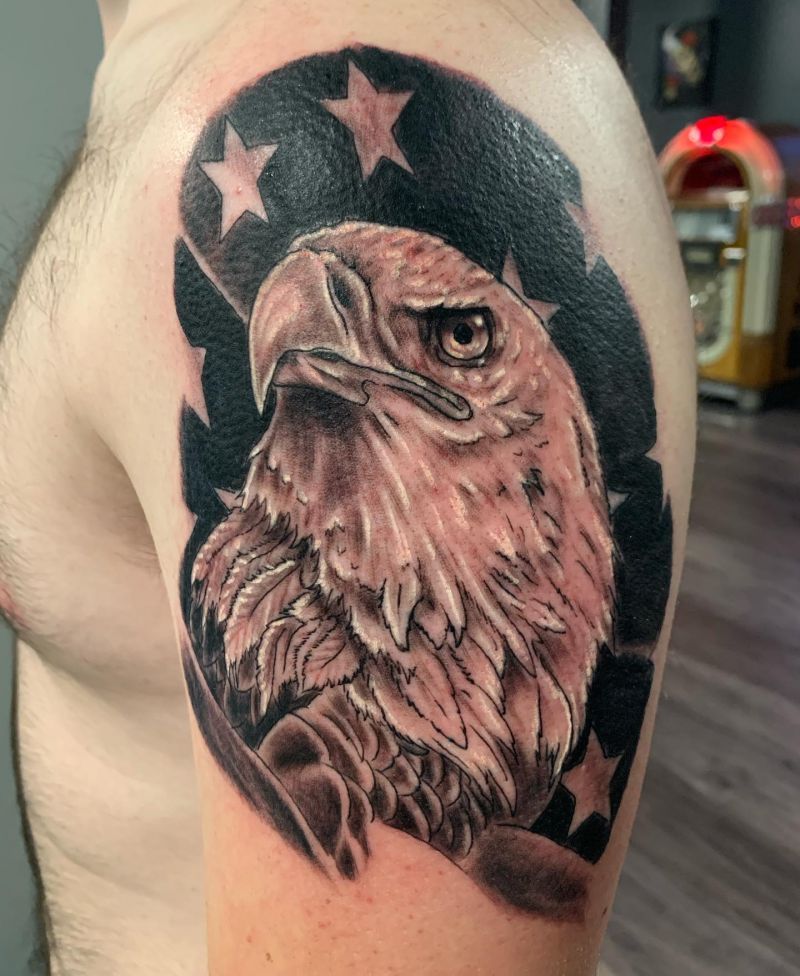 Source: @402tattoo