Cats are very dependent on people. Sometimes they are gentle and sometimes they have a little temper. They are very lovable. Besides being a lovely animal, cats are also a common material for tattoos.
The cat is agile and wise, with charming posture and moving eyes like the moonlight. The cat is introverted, elegant, conceited and loyal to itself. But it is independent and affectionate.
Fairy and cat have a lot in common. Do you imagine that one day your cat will have a pair of lovely wings like a fairy. Today we have collected many fairy cat tattoos. I hope these tattoos can inspire you.
Cute Fairy Cat Tattoo on Arm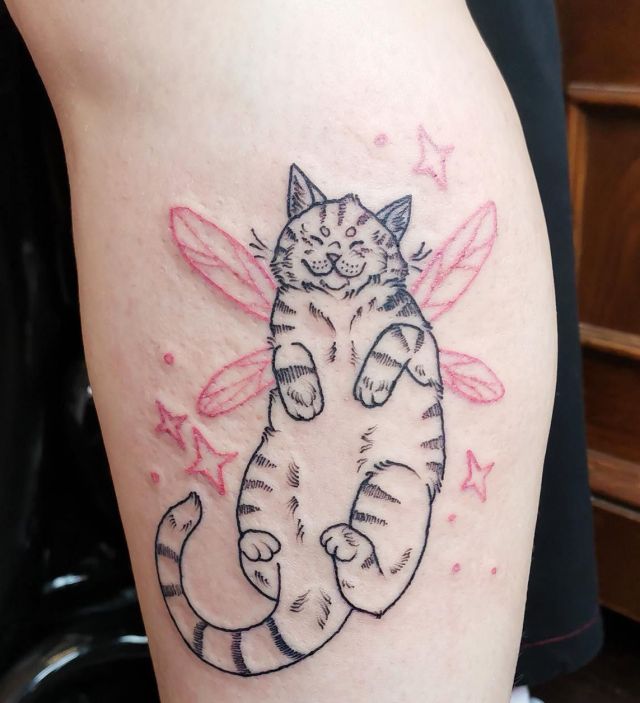 Source: @felixxtattoo
Lovely Fairy Cat Tattoo on Arm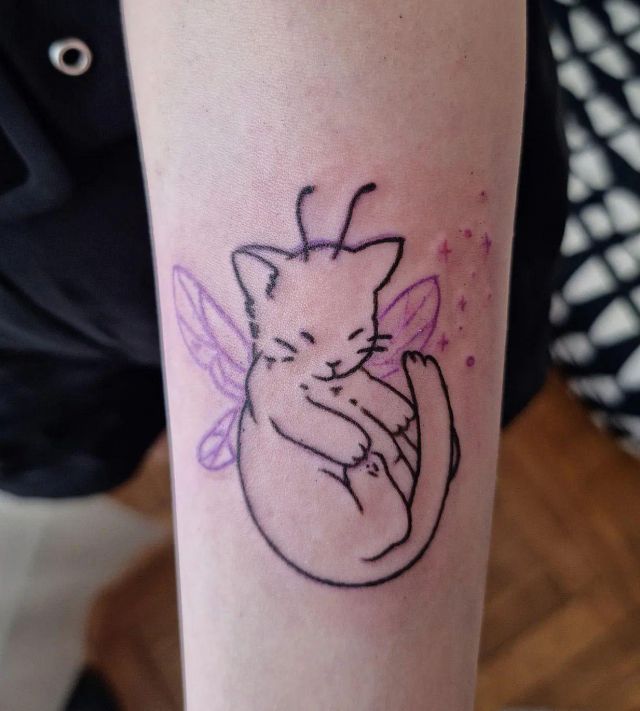 Source: @halal.meserie
Black Fairy Cat Tattoo on Arm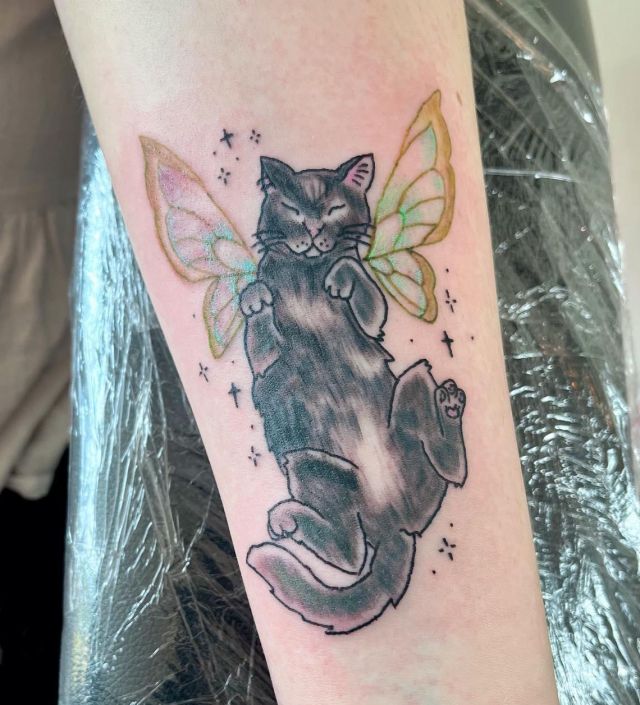 Source: @kt.tats
Simple Fairy Cat Tattoo on Upper Arm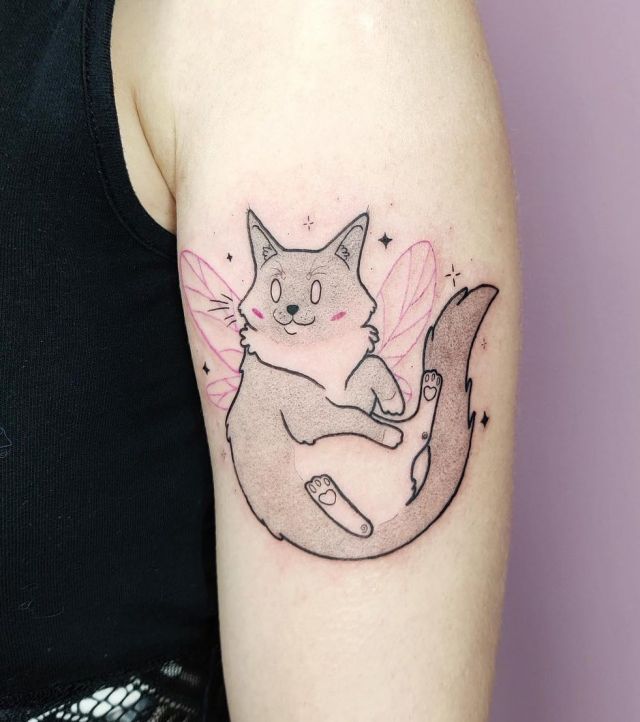 Source: @medusatattooopole
Cute Fairy Cat Tattoo on Upper Arm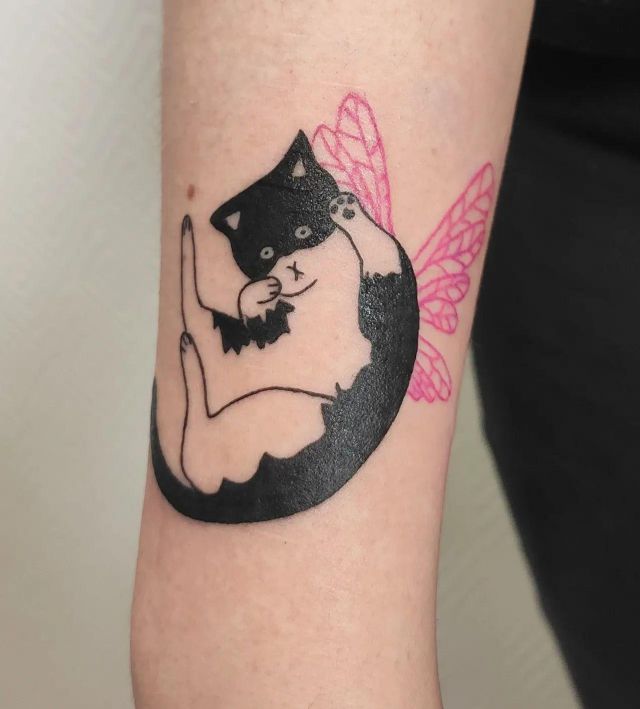 Source: @nasstusy_ink
Two Cute Fairy Cat Tattoo on Forearm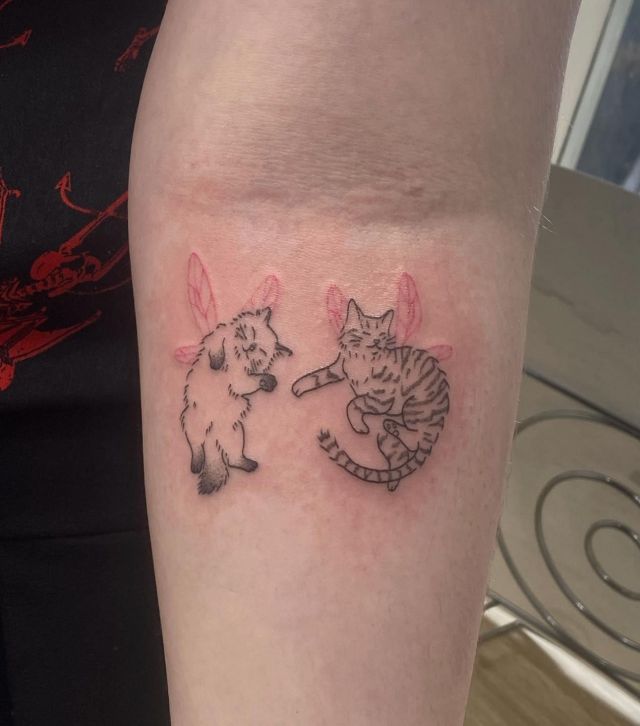 Source: @oakes.tattoos
Sleeping Fairy Cat Tattoo on Arm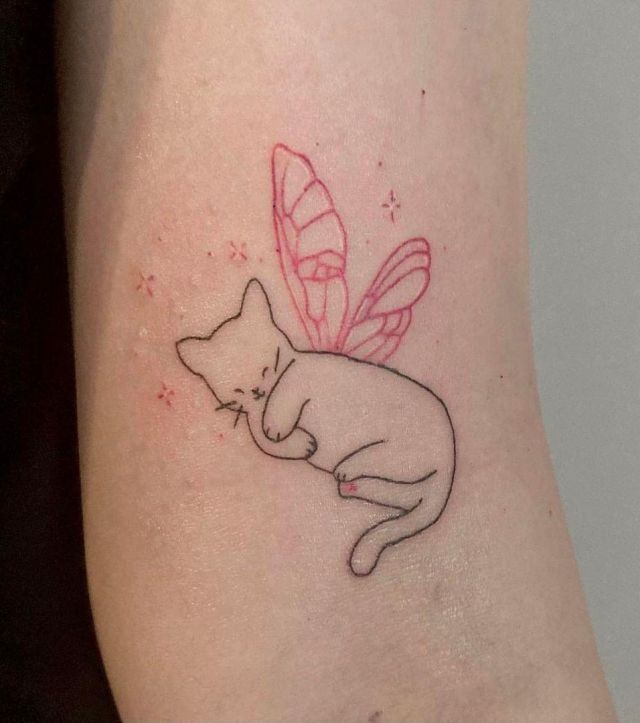 Source: @pryzmattattoo
Simple Fairy Cat Tattoo on Arm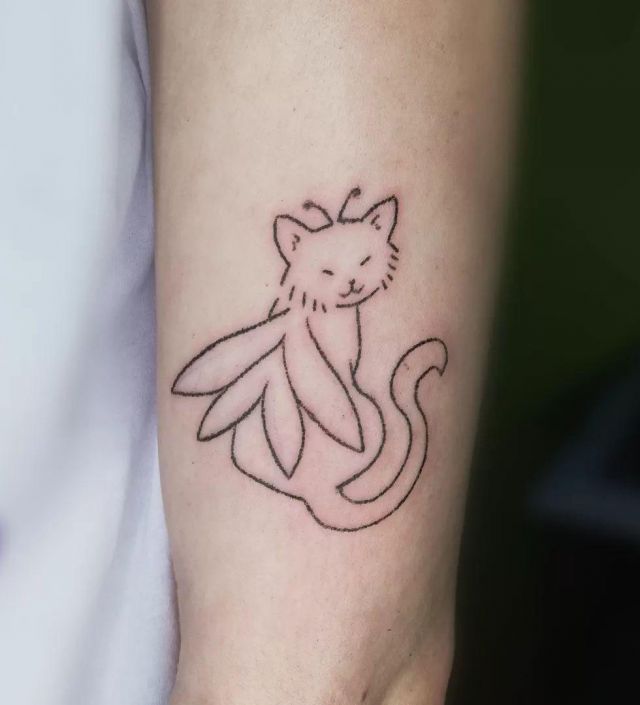 Source: @rudakleopatra
Two Fairy Cat Tattoo on Belly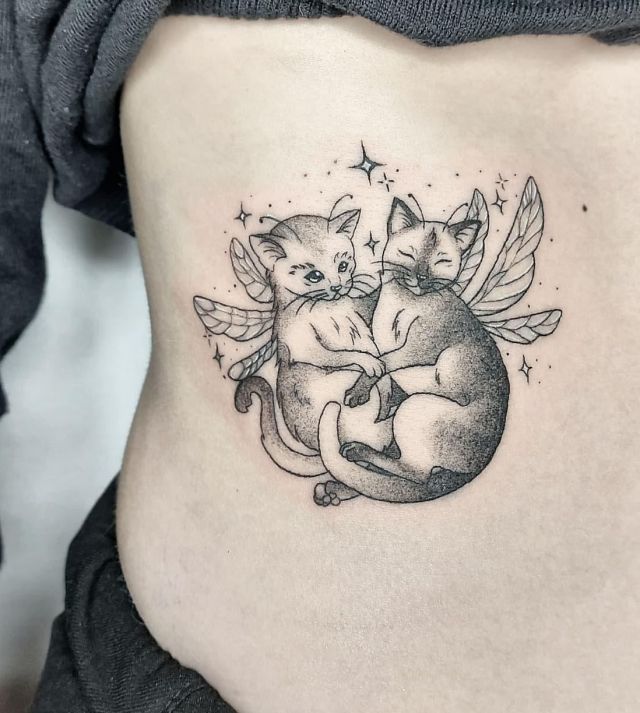 Source: @viktory.ink
Cute Fairy Cat Tattoo on Arm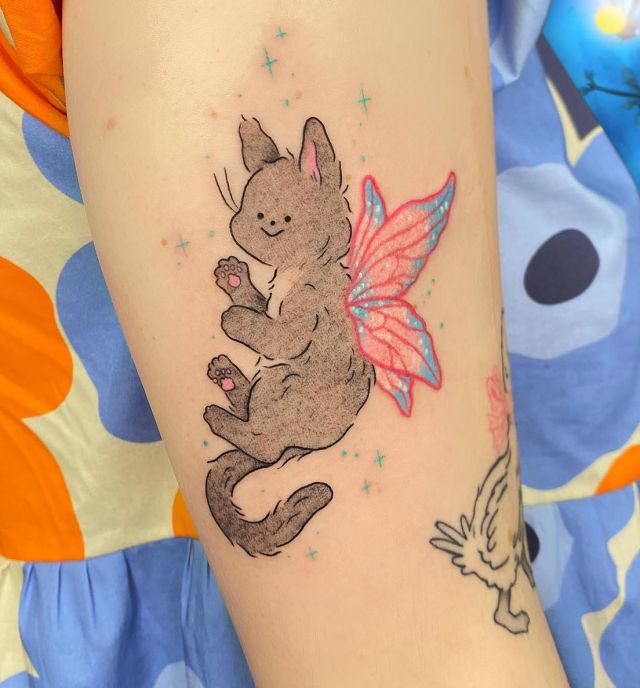 Source: @werulkow