Fenrir is a giant wolf that brings the twilight of the gods in Nordic mythology. He is the first child of Loki, the God of tricks, and angelberta, the female giant. He is the eldest brother of yemenggad, the giant snake, and Haila, the God of death.
It is said that when Fenrir opens his mouth, his upper and lower jaws can withstand heaven and earth. He and Odin are sworn enemies to each other. Fenrir has two sons, scull and Hattie. It is said that they chase the sun and moon respectively until they devour them.
As soon as the three Fenrir brothers were born, Odin predicted that these three monsters had a great relationship with the twilight of the gods. Odin threw the giant snake yemenga into the sea and exiled the half human and half evil Hella to the underworld. Only Fenrir was brought to heaven.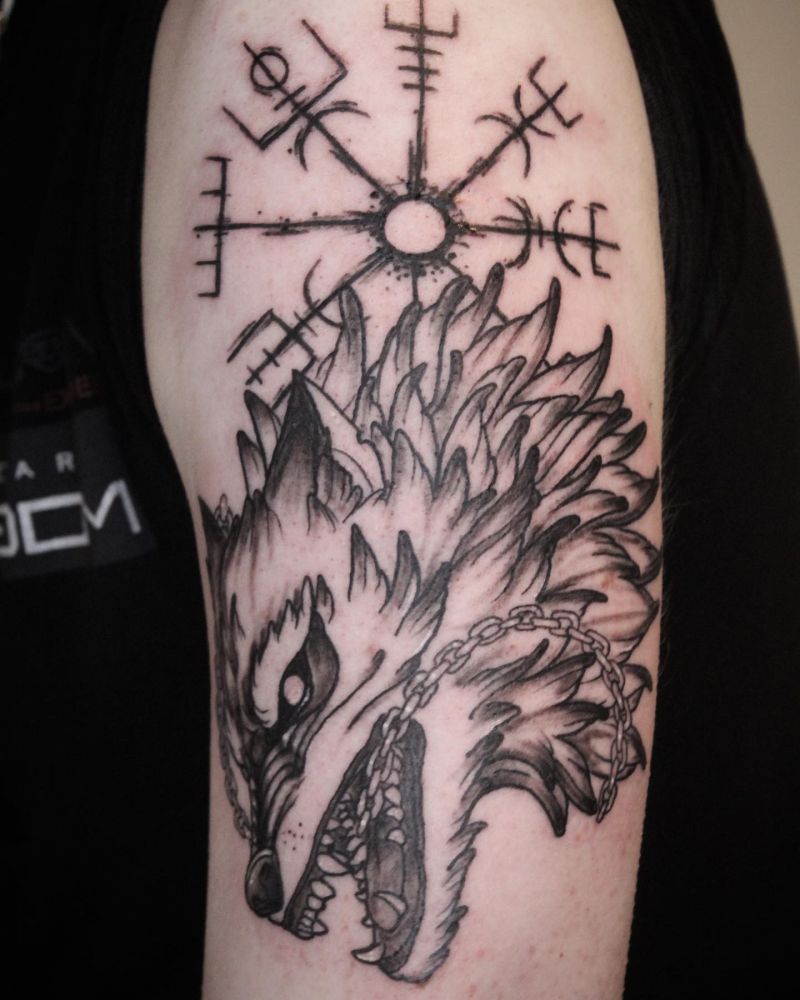 Source: @agathecozler_tattoo