The psychological symbolic meaning of fire is warmth, sunshine, red flower bud, passion and fierce struggle environment. The flame represents the burning of passion, it can also be said that people's enthusiasm is relatively high, it may also represent anger.
Fire symbolizes light, hope and passion. Fire, a symbol of contradiction, can keep warm, illuminate everything, and bring pain, destruction and death.
It often symbolizes holy family life, because in ancient Rome there was a custom for chaste nuns to look after the sacred fire.
Fire is the only "element" that human beings can create by themselves, so it symbolizes the common ground between man and God. It is also the symbol of inspiration and Holy Spirit. In Ancient Mexico, it is a sacred ceremony to light a new fire as the beginning of the new year.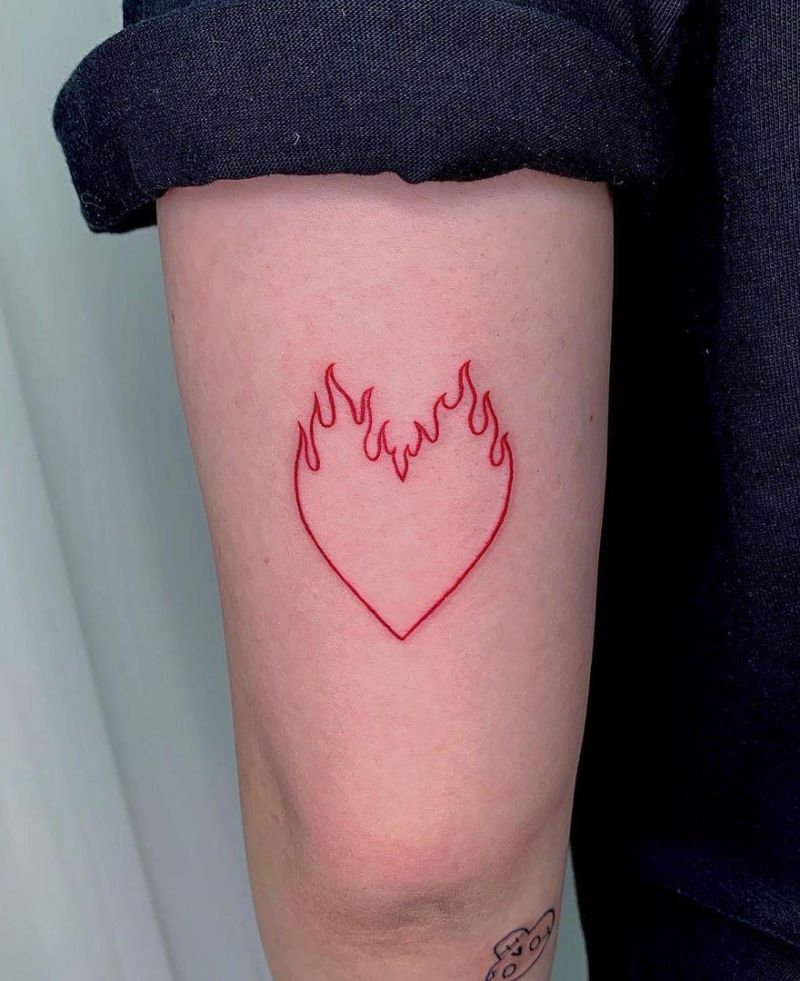 Source: @5e_tattoo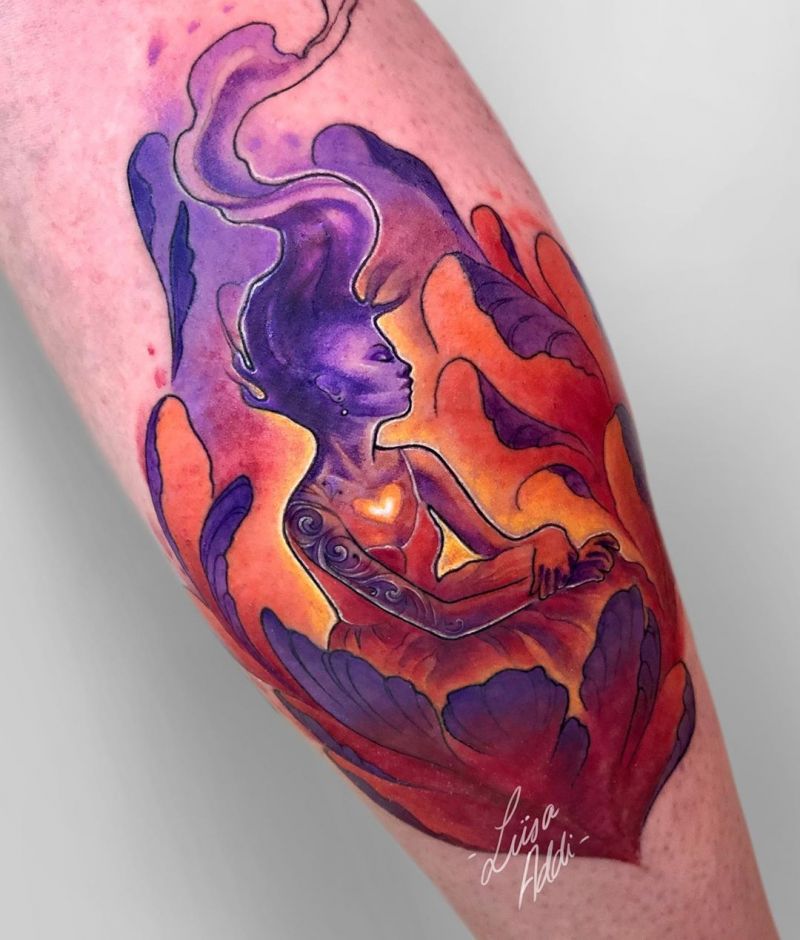 Source: @addidraws
Source: @amatorskiedziarki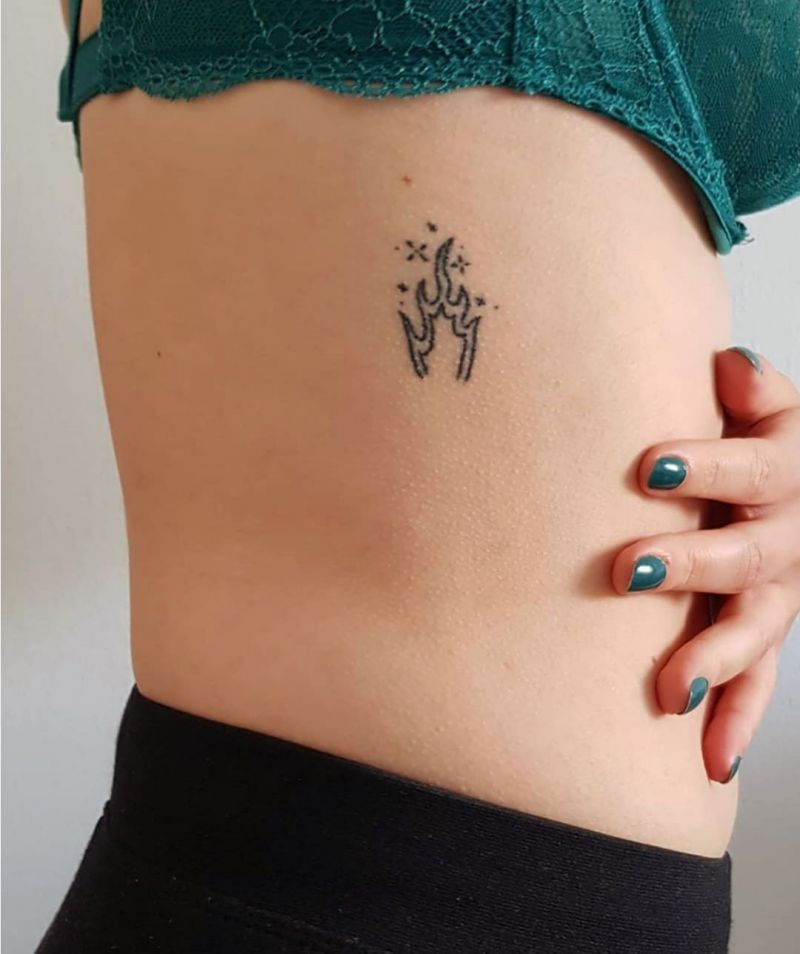 Source: @belpoke
Source: @bluejordantattoo