You may not be very familiar with frigate bird. It is a kind of characteristic seabird, one of which is called "robber bird", and it can fly in the air for dozens of days. Frigate bird is covered with black feathers and its wings can be spread for more than two meters.
By virtue of their beautiful feathers, males attract attention at that time. However, the male feathers of frigate bird are not beautiful. There is a bare throat sac on the neck of frigate bird. When it comes to breeding, the throat sac of male bird will show bright red and bulge, so as to attract the attention of female frigate bird.
The throat sac of frigate bird can not only be used to show itself and attract the opposite sex, but also help them store food. Whenever a warship bird catches food or grabs a big fish, it will immediately swallow the prey in the air, temporarily store it in the throat sac, and then enjoy it slowly after landing safely.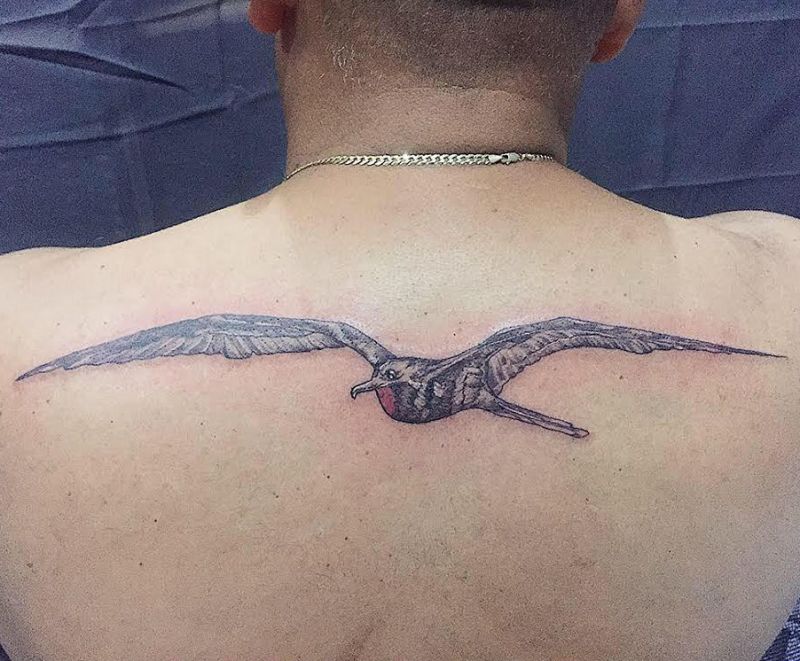 Source: @benfranciswright