There are a lot of materials that can be used as tattoos. The patterns of vegetables and fruits can be tattooed on the body. Today we're going to show you garlic tattoos. Garlic tattoo you rarely see, because garlic has no special meaning. Garlic as a tattoo pattern on the body belongs to personal preferences.
Garlic is the underground bulb of Allium in Liliaceae. The whole plant of garlic has a strong pungent smell of garlic. Garlic head, garlic leaf and flower bolt can be used as vegetables, not only as seasoning, but also as medicine. It is a famous dual-purpose plant for food and medicine.
Garlic bulb is rich in protein, oligosaccharides and polysaccharides, as well as fat, minerals and so on. Garlic has a variety of biological activities, such as prevention and treatment of cardiovascular diseases, anti-tumor and anti-tumor microorganisms, etc. long-term consumption can play a role in disease prevention and health care.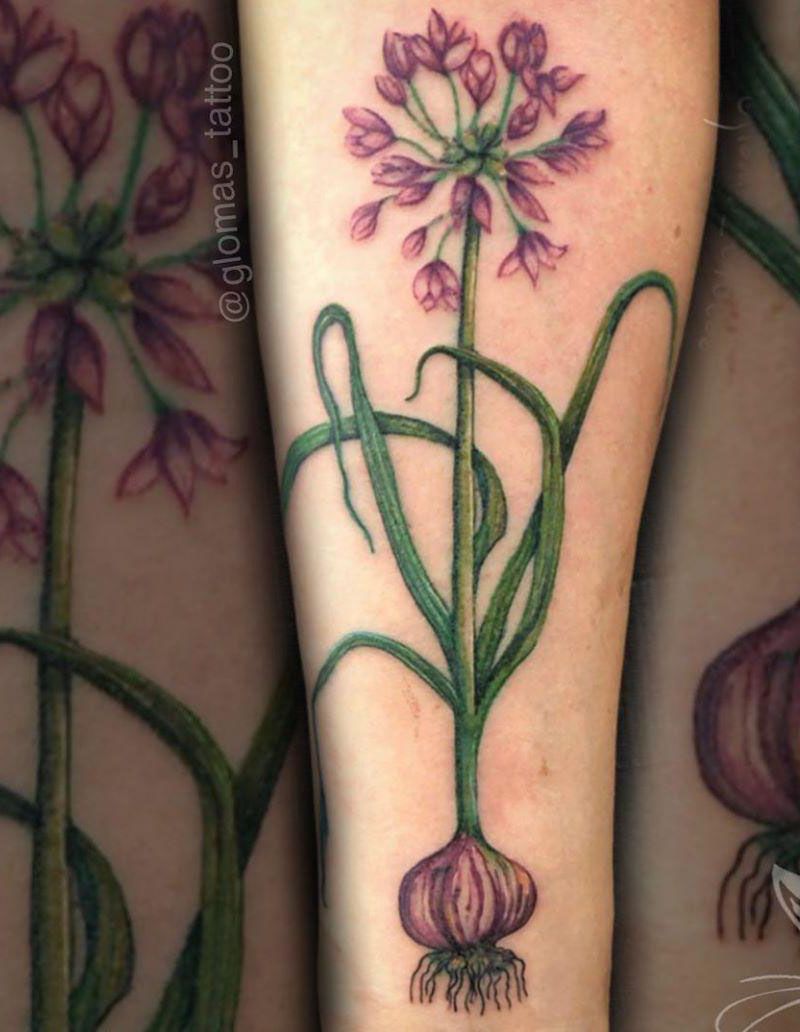 Source: @blackcatinktattoo