The unique charm of tattoo lies in eternity. It will not disappear or be forgotten like any other culture. As long as someone has ideas and wishes, tattoos are always a special way to express myself. Geisha tattoo is one of the most common tattoo themes in Japan, but we know that any kind of tattoo material has its own unique meaning. What is the implication of geisha tattoo pattern?
Contrary to popular Western ideas. Japanese geisha is not a common term for women. The word literally means "artist", and geisha is a traditional occupation of well-trained professional women. Geisha sing, dance, play music, rich historical knowledge and the ability to deal with current events, make dialogue and create an atmosphere of relaxation and entertainment necessary skills. Japanese culture specific skills include the ability to perform the tea ceremony or even skilled flower arrangement or calligraphy.
After so long spread, geisha tattoo patterns have different development in China and the West. We like this kind of beautiful thing and begin to explore the inner meaning of geisha tattoo. In fact, this moral can be seen from the geisha profession. Although geisha are the representatives of "artists", in Japan, the status of geisha is not very high. Many excellent and beautiful women in this job can only get a small salary and not get high respect.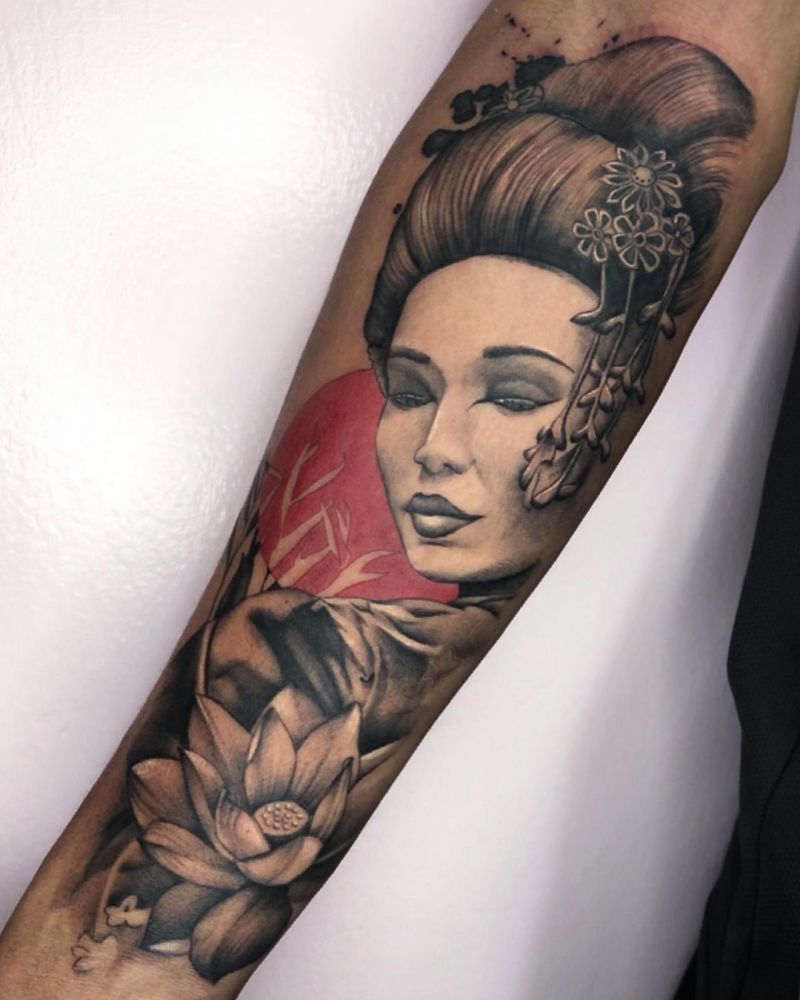 Source: @_gabta