Hot air balloon is a kind of balloon that floats with hot air. In modern times, since the successful manned balloon, hot air balloon has become a good helper for many photography enthusiasts and donkey friends. Of course, it has become a very fashionable tattoo theme. Yes, today's tattoo I want to tell you is the hot air balloon tattoo.
Hot air balloon has colorful colors, it is light in the sky, very beautiful. Hot air balloon tattoos are the same, often have very bright colors, just like fairy tales. Many people choose hot-air balloon tattoos may be the repose of a better vision of the future. The meaning of hot air balloon tattoo is freedom, dream and getting better and better!
Hot air balloon tattoo is also very suitable for lovers tattoo. Once upon a time, we had a couple of tattoos, which were specially made for hot air balloon tattoos. It expresses the couple's common hope for the future, hoping that love can be more sweet and life will be better!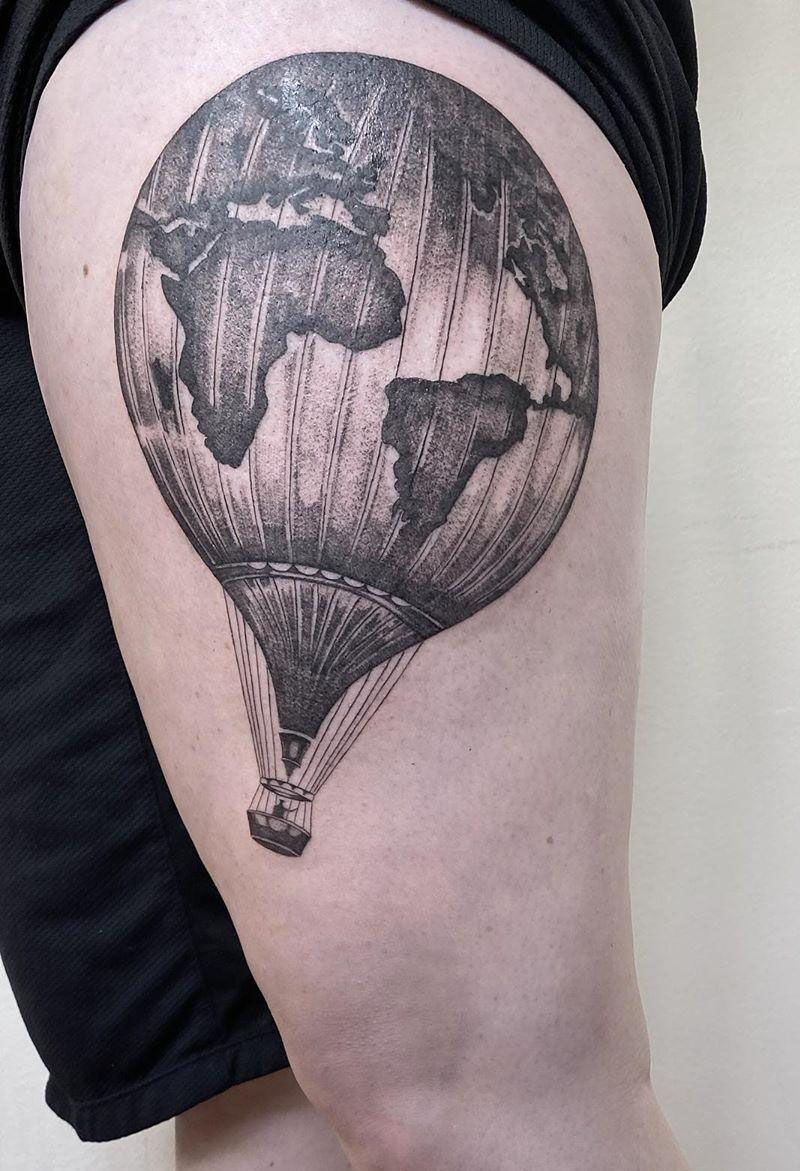 Source: @alexmccarthytattoos