Speaking of iris, we immediately think of the paintings of Van Gogh, the Impressionist master. When Van Gogh painted the iris in the sunshine of Arles in the south of France, the iris in the painting could attract people's attention far away. The flower shape was just like a group of dancing butterflies. The flowers and plants in the distance set off the vividness and spirituality of the iris. Van Gogh's most famous painting, iris, was finished in France one year before his death. The irises painted by Van Gogh are fresh and lovely, but they are a little sad, a little lonely and uneasy, and even have a posture of almost struggling. This is Van Gogh himself. After his death, the iris sold for 53.9 million dollars, shocking the world.
The reason why Van Gogh likes to paint iris may be that he hopes for the charm of life. The heart narrated to the flower, gave the blood to the flower's root, gave the eye to the flower's petal, also hoped oneself to spend. But when his iris bloomed in the pen of Monet, another impressionist painter, he made a different gesture.
When Monet let a cluster of iris extend along the path, he hoped that people could see the vitality of the iris that wantonly spread to the distance. He let iris shine blue and purple in the light and shadow, leading you into the mysterious garden.
1. Black iris tattoo on back
Source: @alli.shelly
2. Color iris tattoo on ARM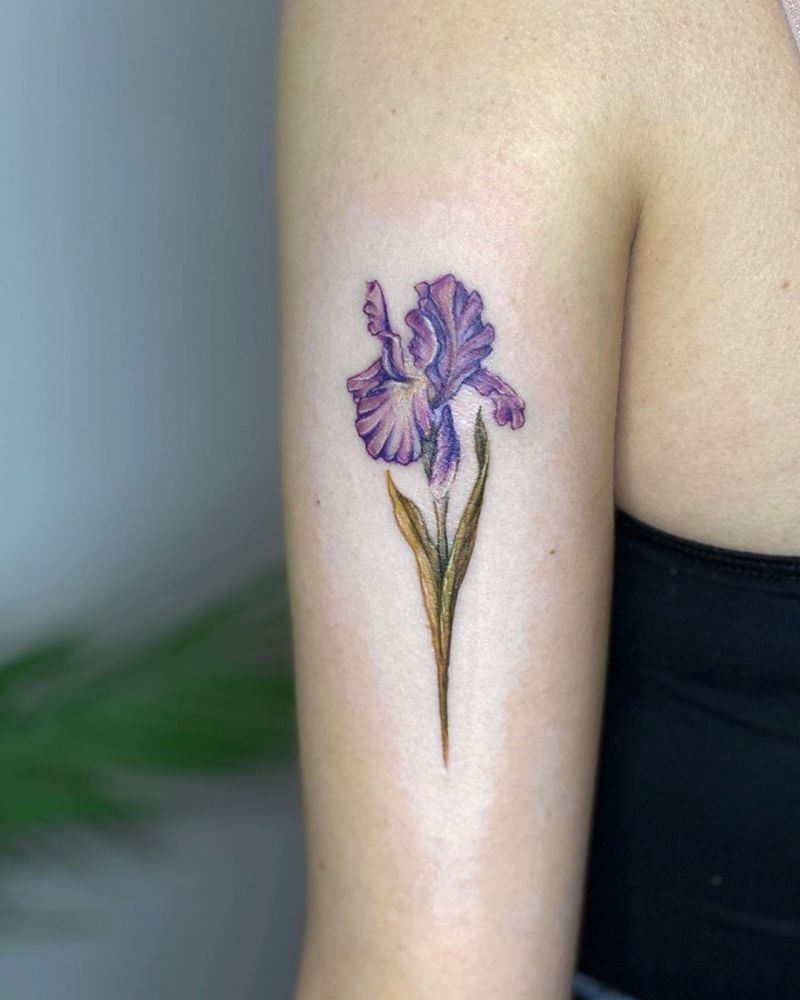 Source: @ashleytysonart
3. Color iris tattoo on upper arm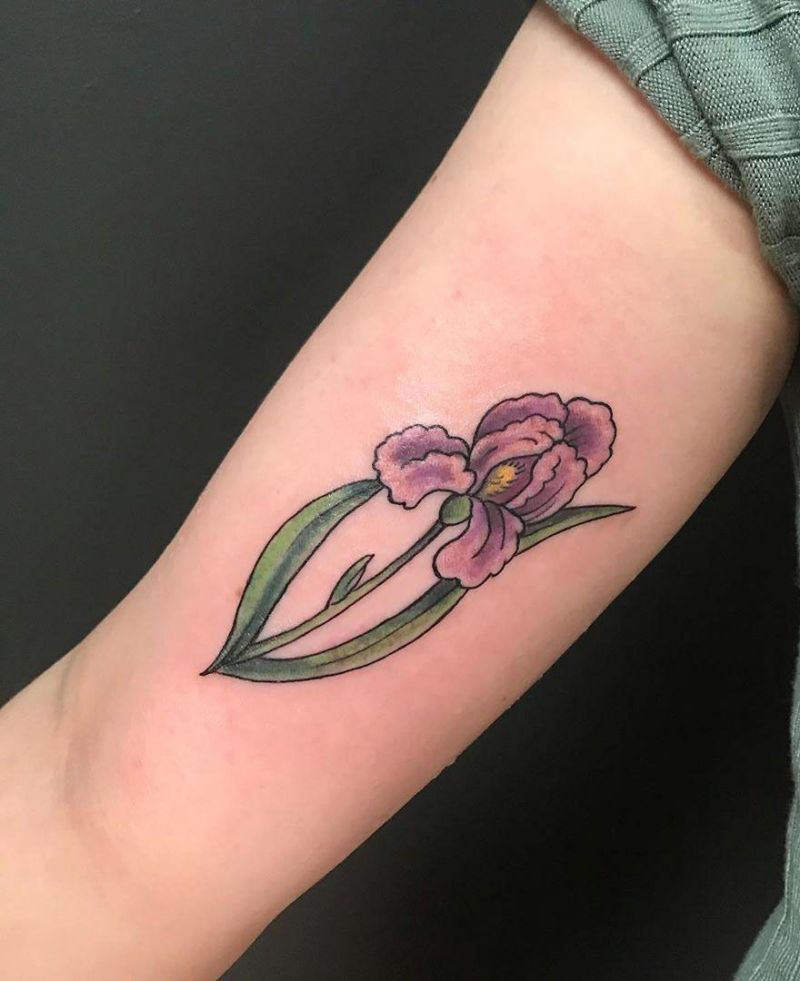 Source: @blacksheepgalleryandtattoos
4. Iris tattoo on wrist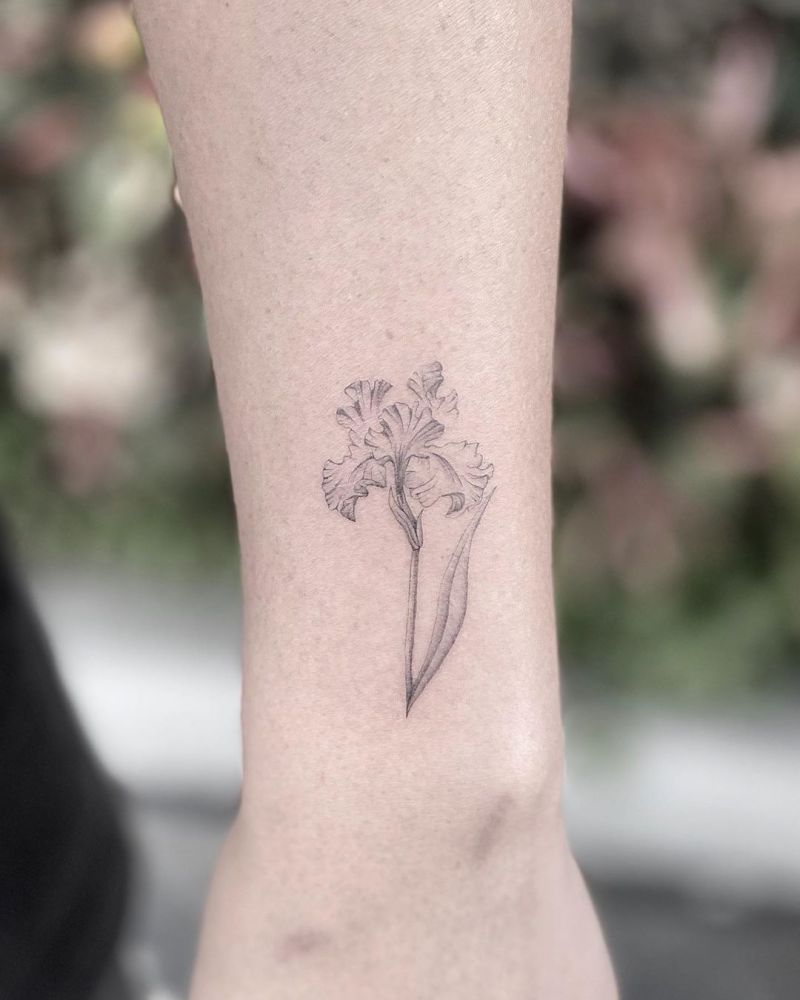 Source: @cactus.zack
5. Arm elbow iris tattoo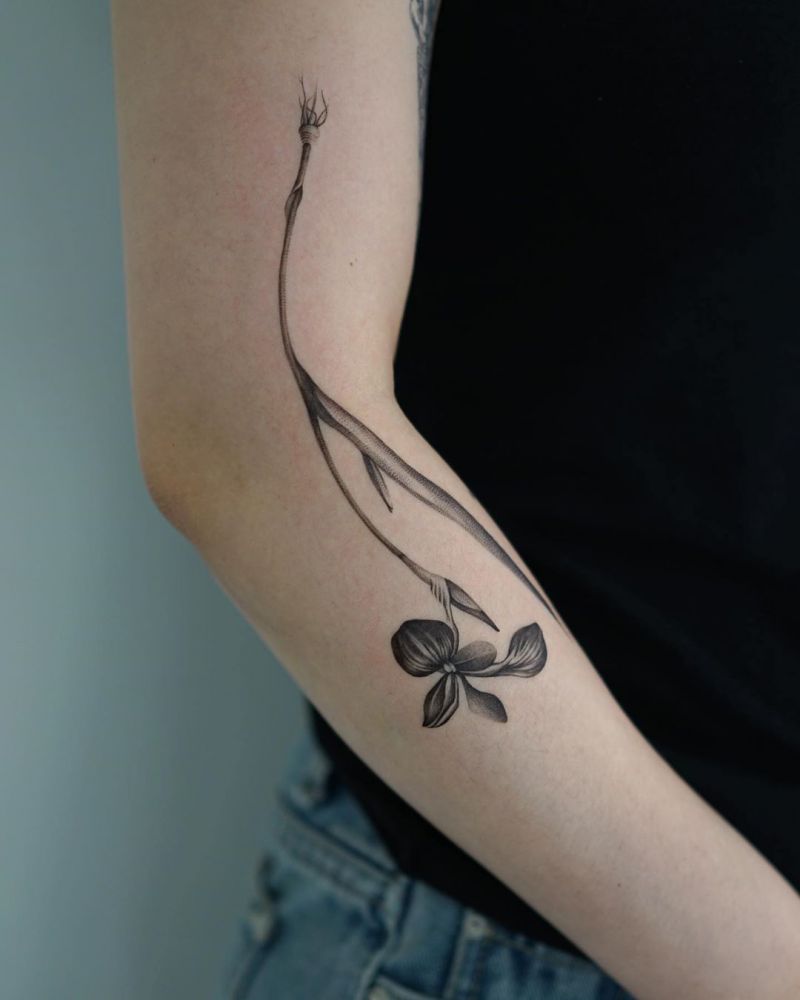 Source: @chiera