Jellyfish is a symbol of romantic carefree, bringing a romantic carefree feeling. In addition, jellyfish has the moral of loving life. What's more, jellyfish are beautiful and docile, but they are actually very fierce. Their tentacles can shoot poison and paralyze their prey. The appearance is soft and beautiful, but it can be seen from afar and can not be obscene. Therefore, jellyfish tattoos have the moral of self-protection and bottom line.
Jellyfish live in warm ocean. Jellyfish cannot move on their own, but they are guided by the current. This means that jellyfish are guided by mother nature, and they know how to survive. If a jellyfish is your spiritual animal, it will teach you to keep balance in your life. You should live in harmony with nature and abide by the rules of nature.
Jellyfish is a symbol of love. So if it's in your life, it means you should believe in your heart and follow your heart. To believe in the love in the heart is the powerful power to support yourself. Jellyfish is a symbol of acceptance and balance. Jellyfish are ready to accept life. Jellyfish can always find a way to survive. If jellyfish appear in your life, it means that you should trust your intuition and power more.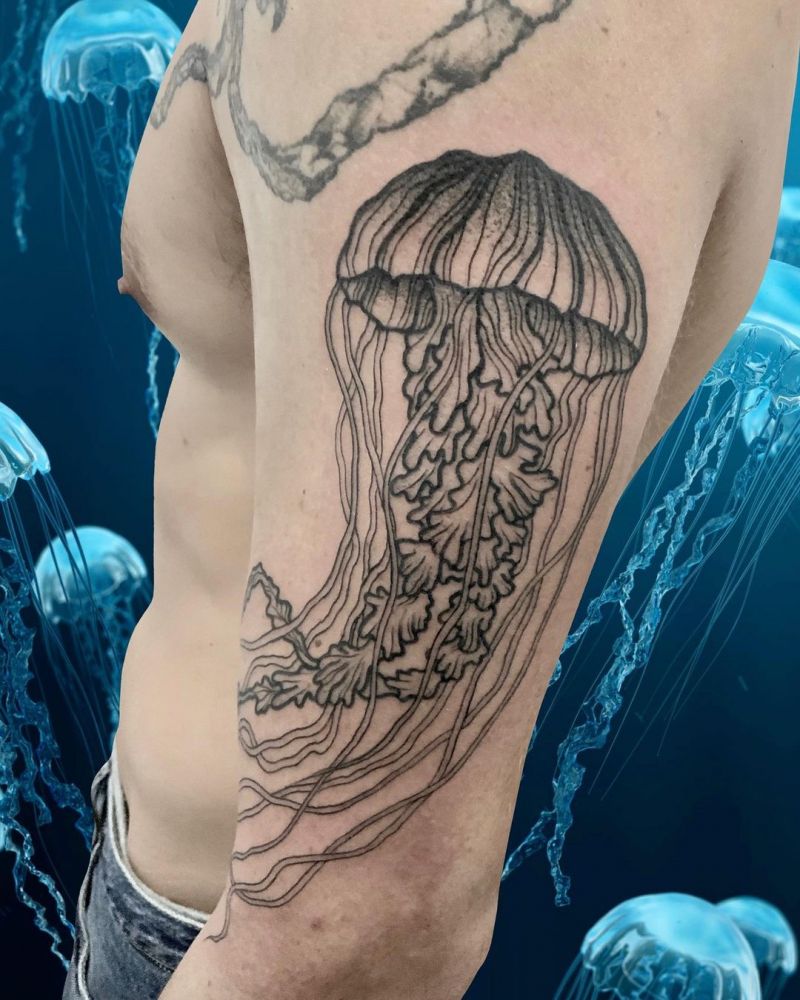 Source: @ahuevotattoo