Knight originally refers to the cavalry who received formal military training in the middle ages of Europe, and later evolved into an honorary title used to represent a social class. In the middle ages, knights served in the Lord's army and obtained fiefdoms.
At this stage of chaos, the king and nobles needed some arms which had an overwhelming advantage in the war, so they would carefully cultivate some young people to become knights. The knight's identity is often not inherited, and its essence is different from that of aristocracy. Besides being able to obtain fiefdoms like aristocrats, knights must also serve in the Lord's army and provide their own weapons and horses in the war.
In modern times, the use of hot weapons, the application of new tactics and other factors led to the gradual decline of the traditional knight, but in many countries and regions, the title of Knight still remains. In the literature, the chivalry is the embodiment of chivalry.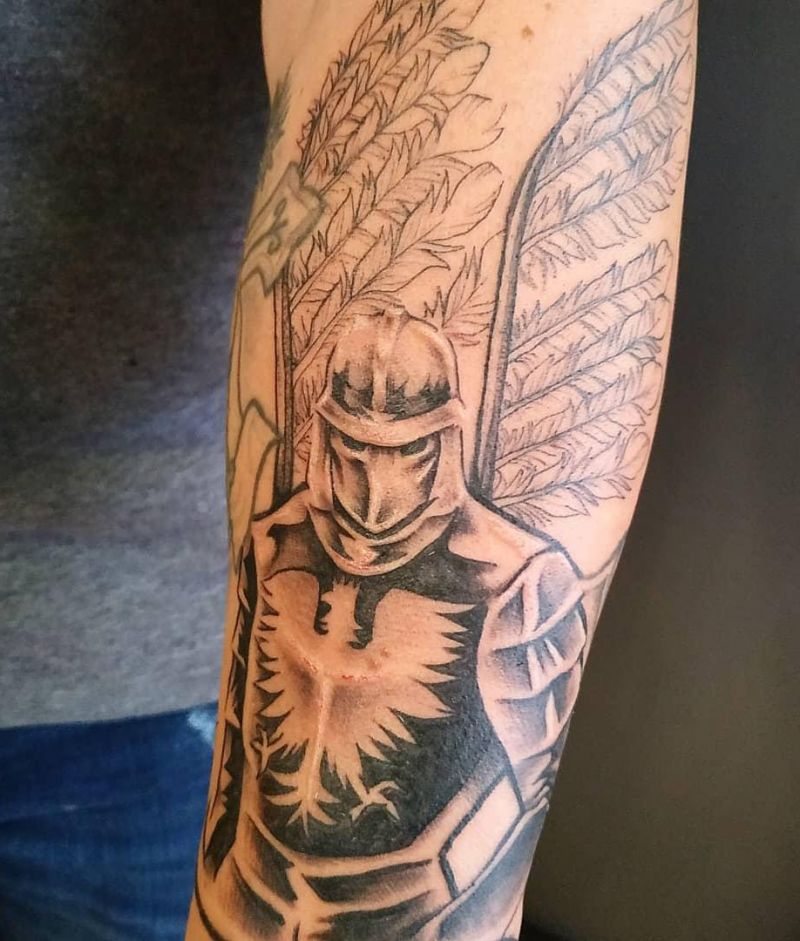 Source: @agnik96_tattoo