Landscape refers to the natural scenery and scenery for viewing, including natural landscape and cultural landscape. Scenery is a kind of scene which is revealed by the reflection of light to objects. It is also said that scenery or scenery, scenery, etc., has a wide range of meanings. In ancient Chinese books, especially in the poetry of pure literary works, they have been used for a long time, even depicting scenery more than expressing feelings, and are almost integrated with tourism. And there are also a large part of the works are lyrical by the scenery, which is embodied in the scenery.
Landscape painting is a kind of Chinese painting. The artistic conception composed of mountains and water always makes people happy and intoxicated. So, what kind of visual enjoyment will there be when the Landscape is tattooed on the body? Now I will take you to experience.
The implied meaning of landscape tattoo depends on whether it highlights mountains or water. Generally speaking, flowing water, such as waterfalls, is a good omen for the continuous flow of water, with the implication of rolling financial resources; mountain means backing up, implying that no matter in business or career, there will be a patron. However, there are also people who yearn for its artistic conception and tattoo on mountains and rivers.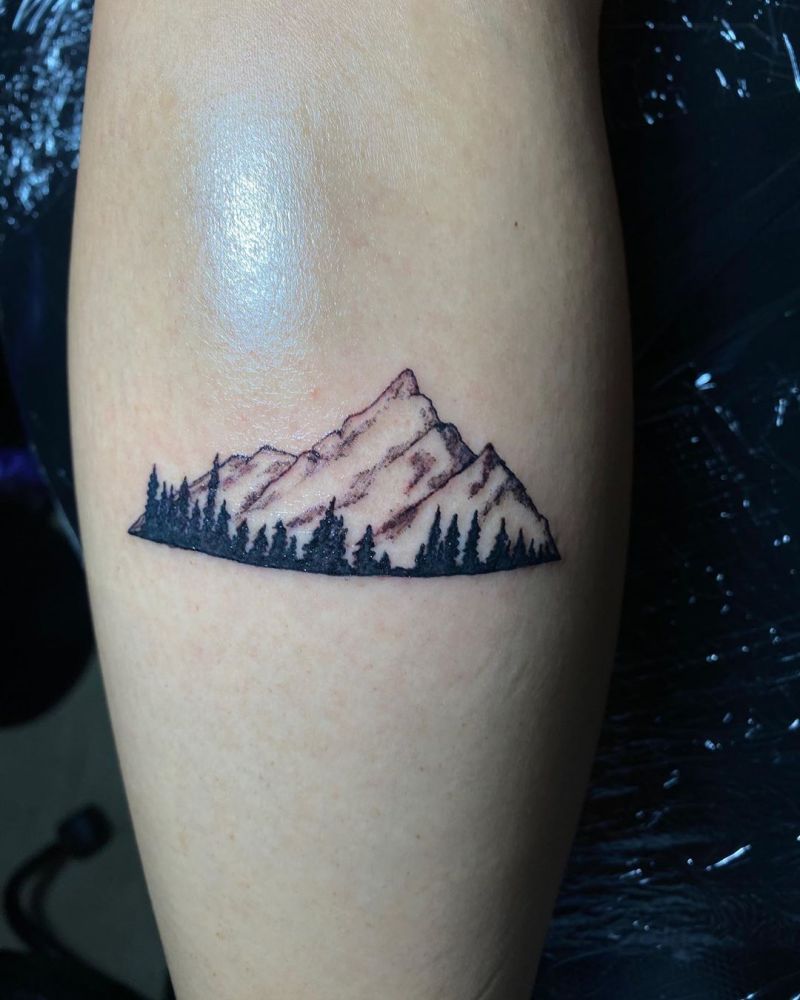 Source: @ametista.tattoo