The function of Lighthouse is to illuminate the way forward, and the tattoo of Lighthouse is also endowed with the meaning of illuminating oneself and others, illuminating the future and advancing towards the goal. There is also a broader moral, that is to use their own lighthouse to illuminate others. The lighthouse is built in the sea to show the navigation people the direction. He can be compared to a person, in the impact of the storm, he is still tenacious. Such tenacity, such dedication, is worth learning.
In fact, for more people who choose a lighthouse tattoo, what they want more is that they can have such a lighthouse in their life. On the way to our ideal, we can find the right sailing direction. Even the big wind and waves can't stop our progress.
Let's sail far away, be our own captain, pull on full sail, chase the light spot of dream, and advance towards the bright lighthouse. Believe, as long as pay, there will be harvest. Hope is ahead. The meaning of the lighthouse tattoo is very good, very inspirational, let's raise our hope sailing boat, brave to the lighthouse!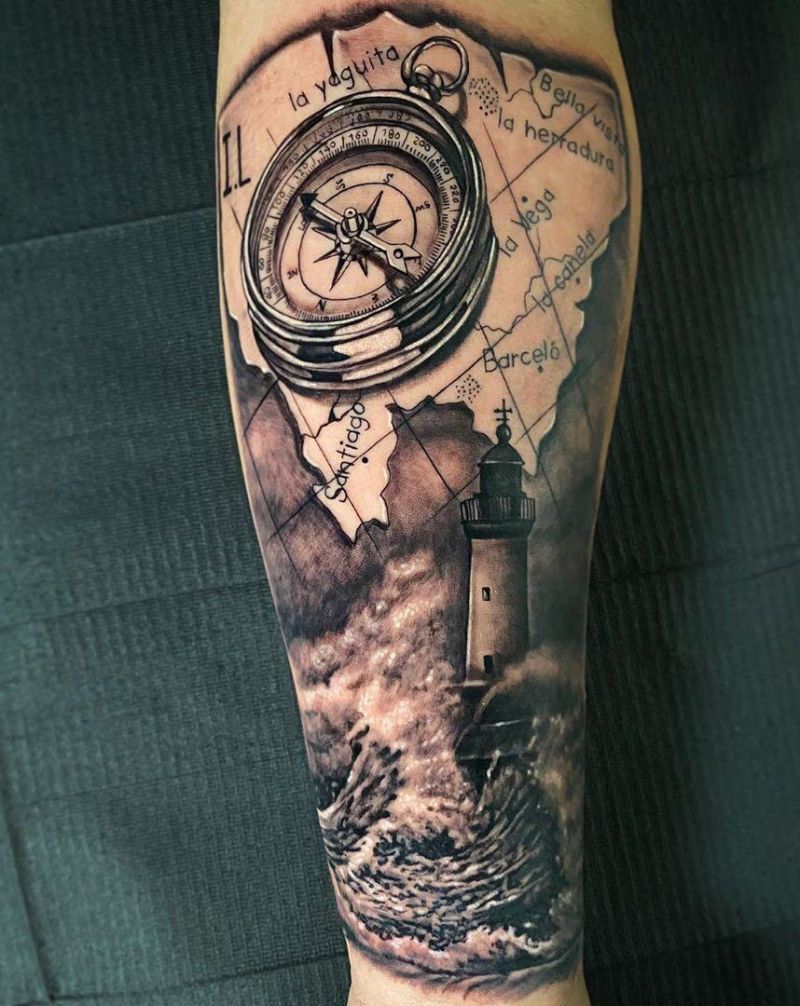 Source: @alonsoarte_