Mandrill, the largest monkey primate in the world. The head is large and long. There is a bone protrusion on both sides of the nasal bone, on which there are longitudinally arranged ridge protrusions, which are grooves, covered with green skin, and bright red between the ridges. There are about 6 main grooves on each side of the male, and the red part extends around the nasal bone and snout. This colorful special pattern looks like a ghost, so it is called mandrill.
Mandrills are social animals, living in small communities and playing in the jungle and rocks. The main natural enemy is leopard, but leopard usually only hunts female mandrills and juvenile mandrills.
Mandrill has a ghost like face, long face and bright red nose, which makes this bright color more prominent than the surrounding dark color. There are deep longitudinal lines on both sides of the nose, a pinch of goatee under the chin, the head is hidden in long hair, and the hair on the body is brown, fluffy and dense; The ventral surface is light yellowish brown with long and dense hair; The back is red, and so are the genitals.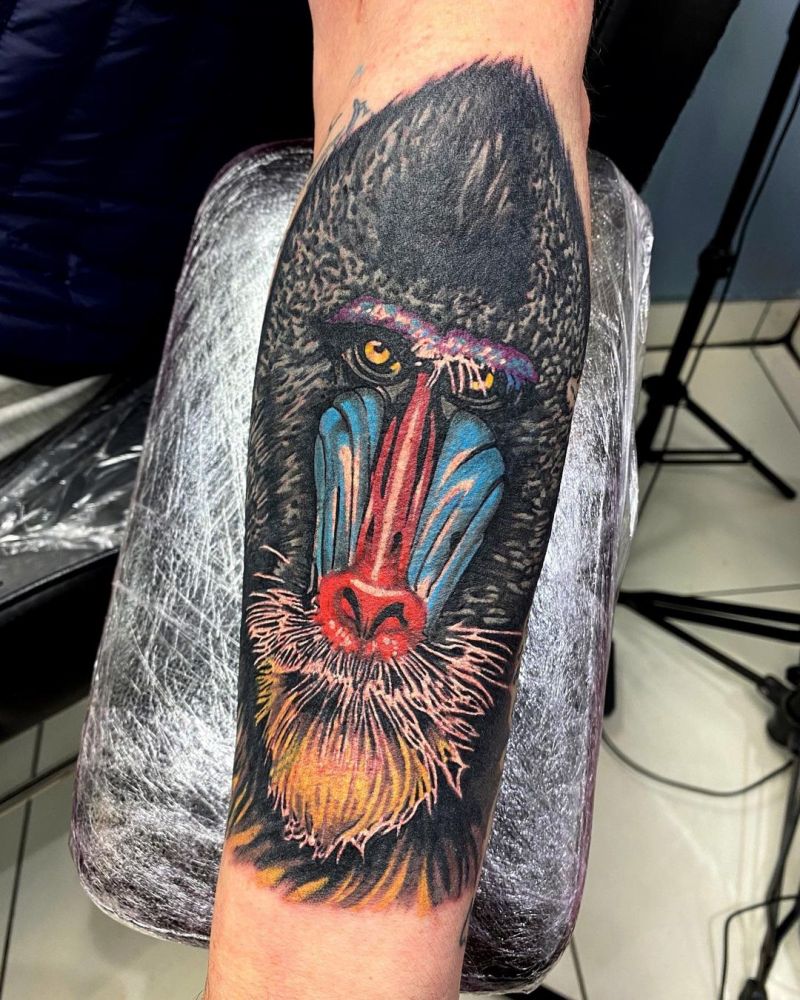 Source: @chrisdixontattoo