There are thousands of fish species in the sea. After hundreds of millions of years of evolution, they have become diverse and fantastic. Up to now, human beings are still unable to explore deeper marine organisms. However, what we are talking about today is a kind of colorful fish species living in the vast ocean, which is a kind of fish that makes experienced sea fishermen fear, It's a Moray eel.
Moray eel is a fierce carnivorous marine fish. It does not take any fish species in mind. It is one of the few fish species that can defeat natural enemies. Moreover, it will take the initiative to attack humans when disturbed by humans.
Moray eels are colorful and diverse. Their teeth are sharp and numerous. Their mouths are full of sharp tusks. After closing their mouths, the sharp teeth of large Moray eels are still exposed. They can generally grow 1 to 2 meters long. Of course, it does not rule out that some magical sea eels can exceed 3 meters.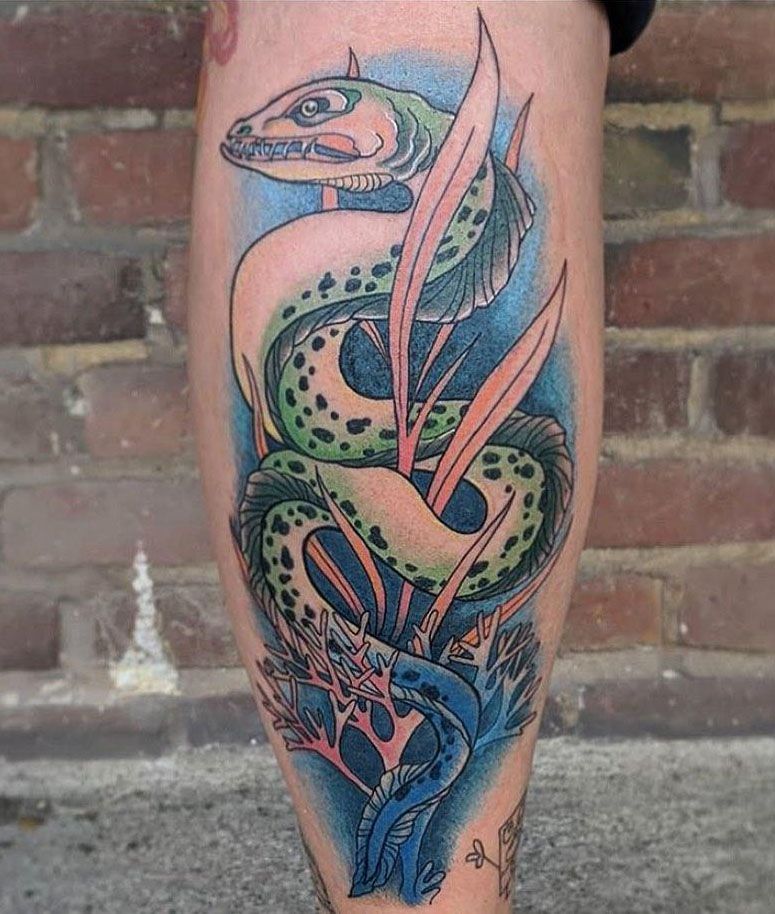 Source: @black_pearl_tattoo_flensburg