The flying paper plane in childhood brought people the imagination of flying freely. So, what is the special meaning of tattooing a paper plane on your body? Which paper plane tattoo would you like?
Once the paper plane is thrown, it will soar in the air, unrestrained, flying with the wind, free from all things, and fly carefree. So the paper plane tattoo means freedom. The meaning of paper plane tattoo is strong and always landing. When frustrated, you don't know where your warm harbor is. You can only tell your pain with the wind, and then continue to fly.
The paper plane carries the memory of childhood. Remember when we were young, we often took a breath at the head of the plane and threw it out to see whose plane flew the highest, farthest and longest? What is the moral of tattooing a paper plane on your body?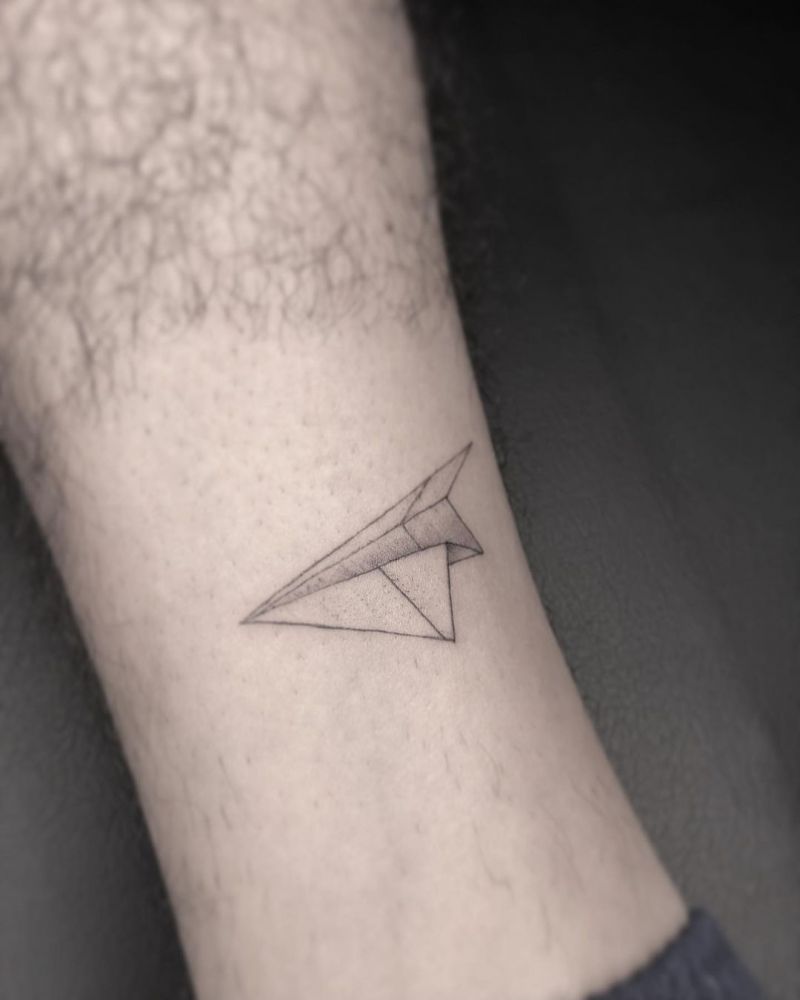 Source: @alexandroeguiarte