There are many tattoo materials, a large part of which are from Europe and the United States, most of which are related to personal beliefs. Such as Jesus, Scripture, religious totem, cross wait. The Praying Hands is one of the more special ones. Maybe not many people know it, but the Praying Hands tattoo is undoubtedly one of the mainstream tattoo materials nowadays, which is favored by tattoo lovers. So what's the meaning of prayer hand tattoo? Here through the following points, do a detailed introduction.
First of all, the Praying Hands is a painting. The painting was painted by the German artist Albrecht Durer. "The Praying Hands" is a watercolor painting completed by Durer in 1508, which is also the most familiar work. However, this widely circulated painting is only a draft, and the finished product has long been lost.
There is also a praying hand in religion. In Buddhism, it is called hands together, which is used to say hello or pray for protection. Because of the meaning behind the hand of prayer, people use it as a tattoo pattern to express their belief.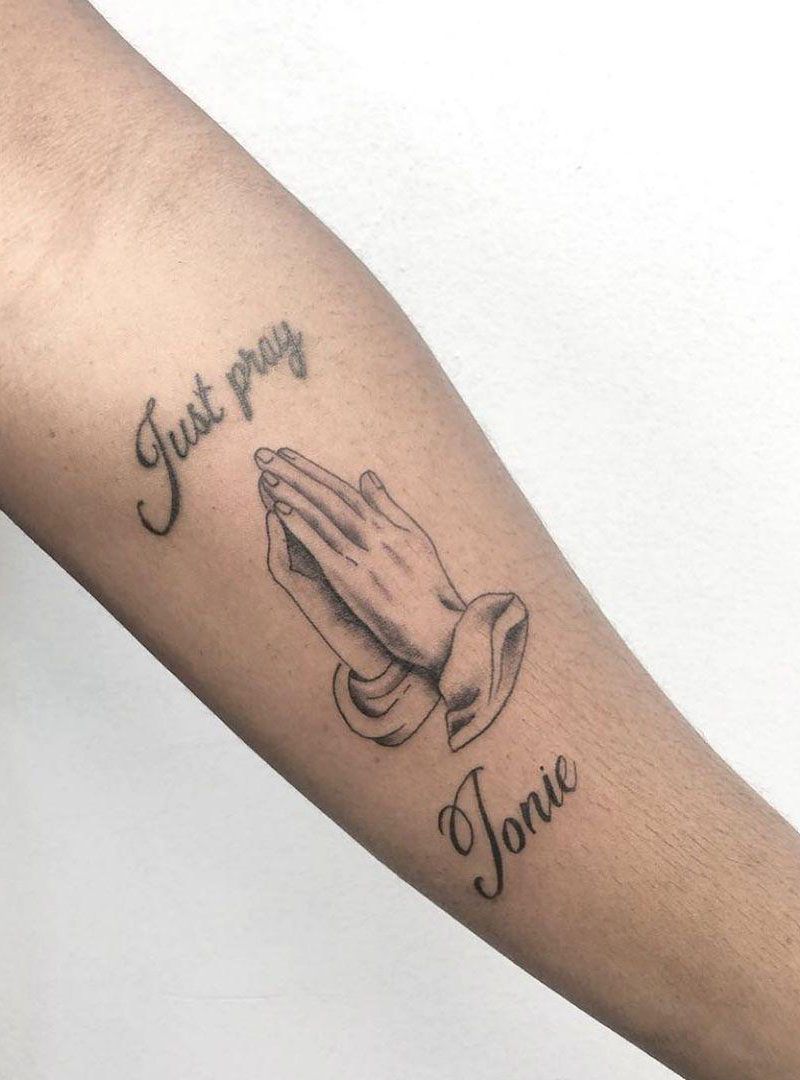 Source: @bdtattoostudio