Rhinestone nail art design is a popular trend nowadays. Whether you're attending a festival, a beach or a backyard barbecue on the weekend, make sure your appearance is perfect! You don't need to spend too much money, time and energy on a manicure that needs to be repeated every week. There's a cheaper, more gorgeous way to beautify your nails.
If you want to maintain your best fashion, we will share the latest rhinestone nail design and creativity to inspire you. These nail designs are provided free of charge and can be brought to your local nail shop or tested on the basis of DIY. Let's take a look at 56 elegant rhinestone nail art designs. We bet you'll fall in love with your nails again!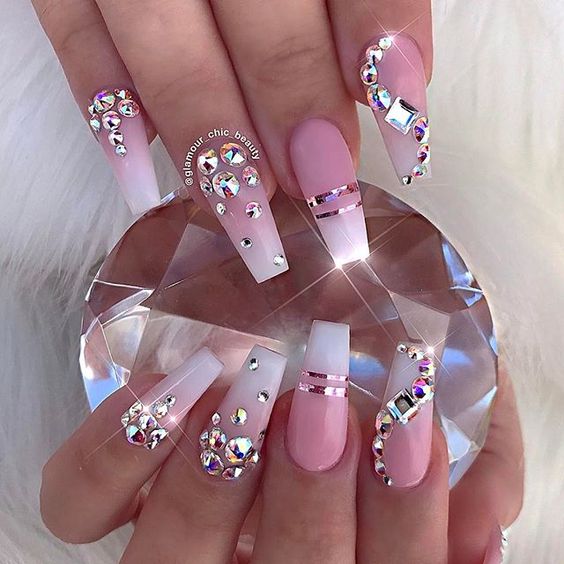 Source: @glamour_chic_beauty.