Robin Hood tattoo means wit and courage. Robin Hood is a hero in English folklore, known as the Earl of Huntington. He has outstanding martial arts skills, wit and courage. He hates officials and priests. He is a green forest hero who robs the rich and helps the poor and upholds justice. Legend has it that he lives in Sherwood Forest.
Disney made the legend of Robin Hood into an animated film, and according to the personality characteristics of each character, animators also choose different animals to express it. For example, the smart and cunning Robin Hood is a fox with extraordinary skills, and the honest and loyal little John is a lovely and funny bear, King Richard and Prince John, who wanted to usurp the throne, were lions, sir Haas, who loved bad ideas, became an unlucky snake, and the cruel Sheriff of Nottingham became a cruel wolf.
There are other different kinds of animals to reflect the character and reinterpret the story of the legendary hero of robbing the rich and helping the poor. This is also a film in which a human story is starred by animals and there is no human in the film.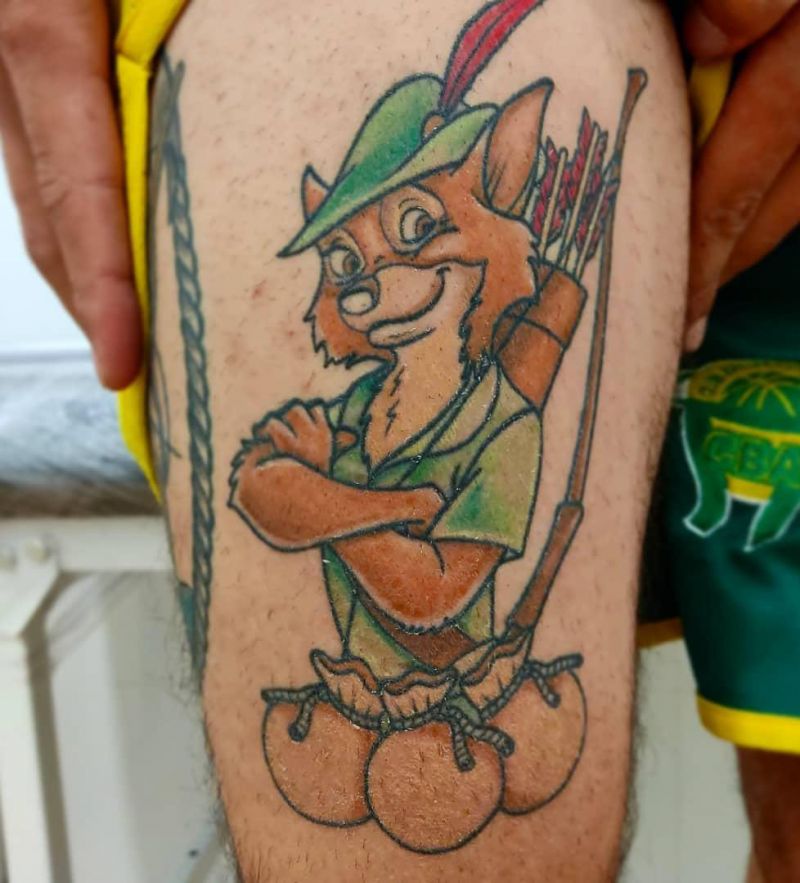 Source: @andentattoo