Rooster in people's life, in fact, has a very important role. For example, every morning, the cock crows means a new day begins. The rooster also has a place in the zodiac. Roosters are common, but even so, they are popular with tattoo lovers. Many young people are more willing to do a rooster tattoo on their body skin. So what is the meaning of rooster tattoo?
As mentioned above, the cock crows the dawn, which means a new day begins again. So the first meaning of rooster tattoo is a new beginning. He means a new life. He means that all the disappointments of the past will turn over and everything will have a new beginning.
Chinese people always keep a distance from Feng Shui Metaphysics. In many fairy tales, rooster has the meaning of exorcising evil spirits and avoiding evil spirits. Especially in some movies and TV plays, we all know that ghosts are most afraid of roosters. Roosters crow, which means a new day begins, and ghosts are most afraid of the day. So many times, tattoo lovers are very willing to tattoo roosters, also as a kind of anti evil tattoo.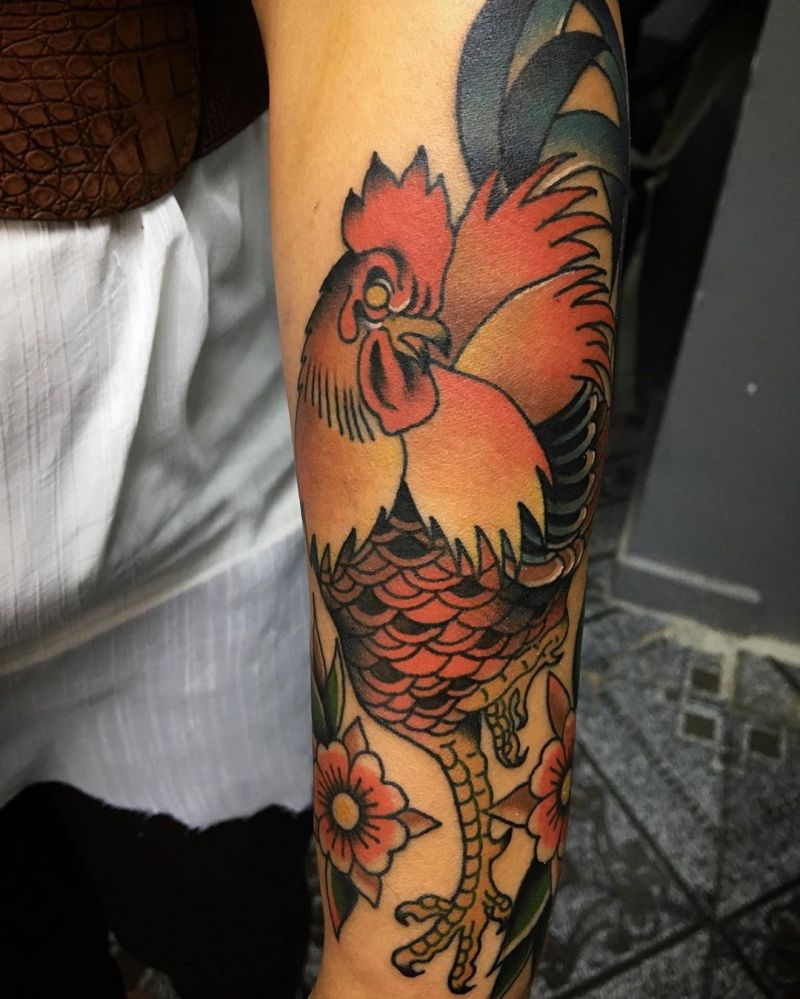 Source: @antonelisartetradicional