Constellation is one of the most popular tattoo elements. Sagittarius tattoo is more popular. It's not that Sagittarius is born in the month, but the character it symbolizes is popular. What does Sagittarius tattoo mean?
Sagittarius is born from November 23 to December 21 of the Gregorian calendar. This fire sign will speak their mind fearlessly. Sagittarius' astronomical symbol is composed of bow and arrow, representing reason, while its guardian planet is Jupiter, representing power. Sagittarius is proud, courageous and independent, which makes them fearless in the face of any challenge.
Sagittarians are extroverted, cosmopolitan, energetic and dedicated. An optimistic character is not happy or sad for a moment's gain or loss. Active Sagittarius is just like your own horoscope, the perfect combination of man and horse. You can do whatever you want. It seems that you have endless energy, and 100% power at any time. Isn't it the same with tattoos?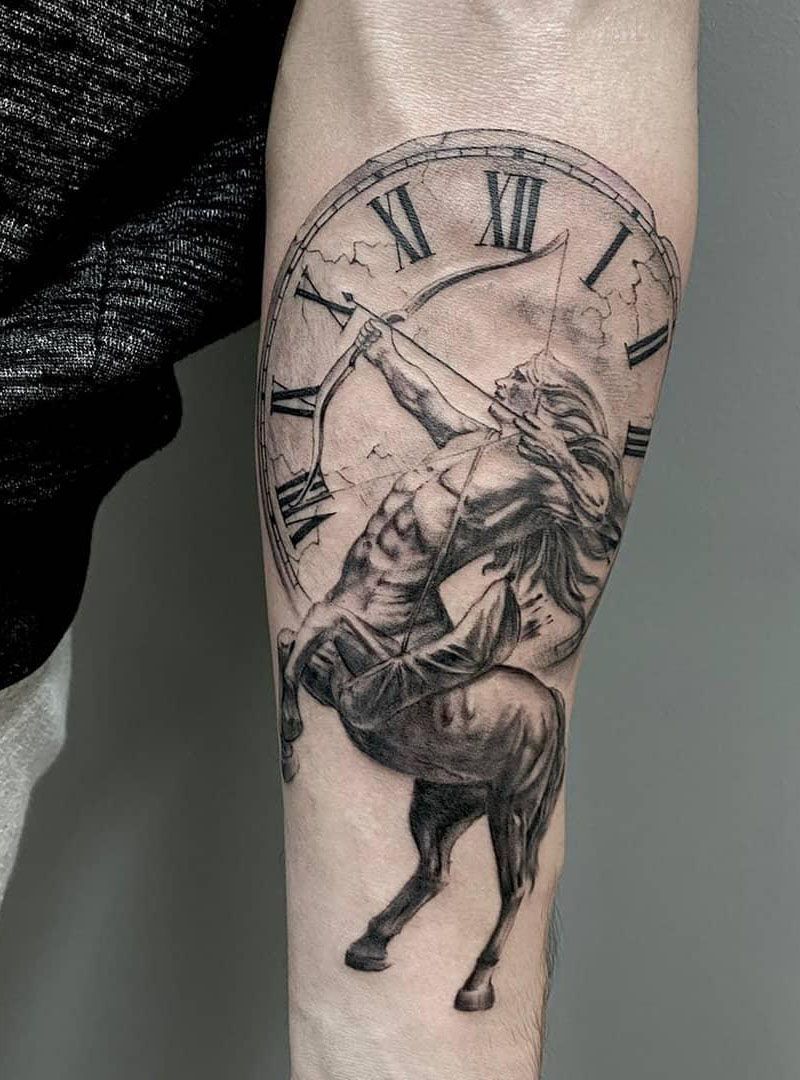 Source: @_ferrimichael_