Spartan warrior tattoos are set in ancient Greece and are famous for their bravery and strength. People's understanding of them mainly comes from the 2007 film Spartan 300. It is because of this film that people know and understand it, and it has become a popular material for tattoos. For those who choose Spartan warriors as their tattoo patterns, they like their bravery and dedication to their country.
The movie "300 warriors of Sparta" should be the first time for many people to understand this ancient country. As early as the 11th century BC, Sparta was the most frightening army. They were well disciplined, brave and good at fighting, and had strong fighting capacity. The whole movie feels full of masculinity, which is generally a good choice for boys who want to show their strong body.
Spartan warriors never fear death and are proud of sacrifice. They protect their society and life style by sacrificing themselves. People who choose Spartan tattoos mainly want to remind themselves that the right thing and the difficult thing are the same, and they need to sacrifice.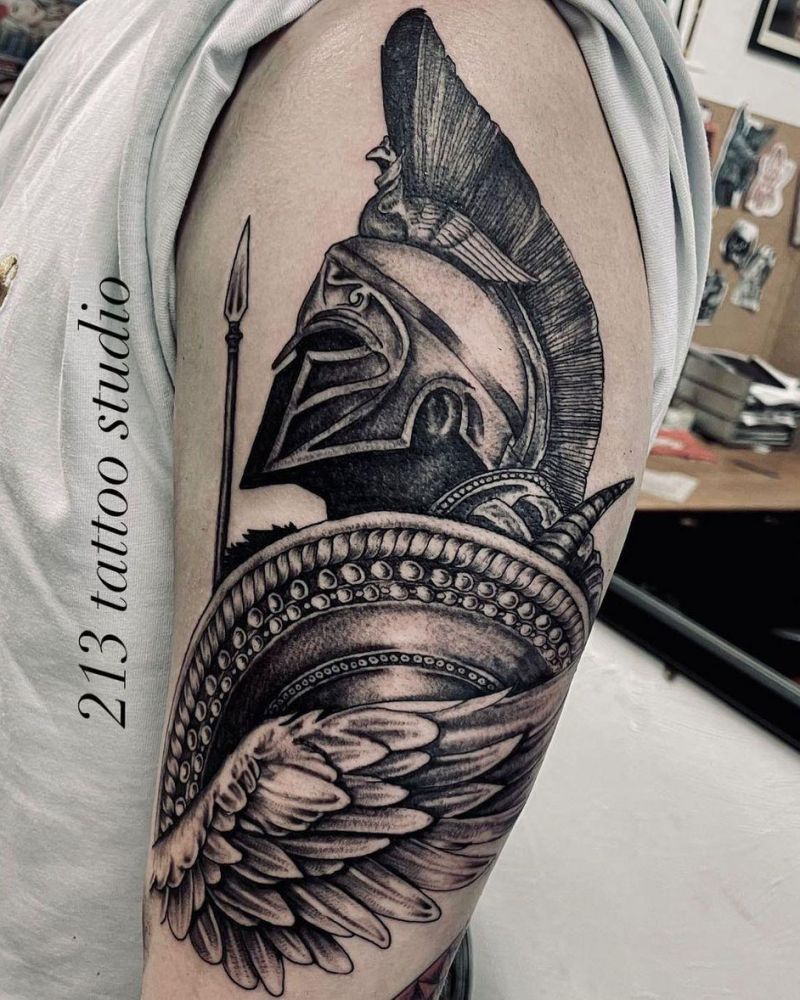 Source: @213tattoo