St. Patrick's Day is March 17 every year, in memory of St. Patrick, the patron saint of Ireland. The festival originated in Ireland at the end of the 5th century and has now become the national day of Ireland. With Irish descendants all over the world, St. Patrick's day has gradually become a festival in some countries. The United States began to celebrate on March 17, 1737. The traditional color of St. Patrick's Day is green.
Green is the festival color of St. Patrick's day. Clover and Irish dwarfs are the symbols of the festival. Irish people who are optimistic and cheerful by nature will wear green hats, green clothes, draw clover patterns on their faces, and revel in every street. Happy music, colorful costumes, every March 17, Ireland is a festive atmosphere, full of songs and laughter in every corner of the city.
Today, we have collected 55 Pretty St. Patrick's Day Nails. They are mainly green. They are very suitable for use on St. Patrick's day. I hope you like them.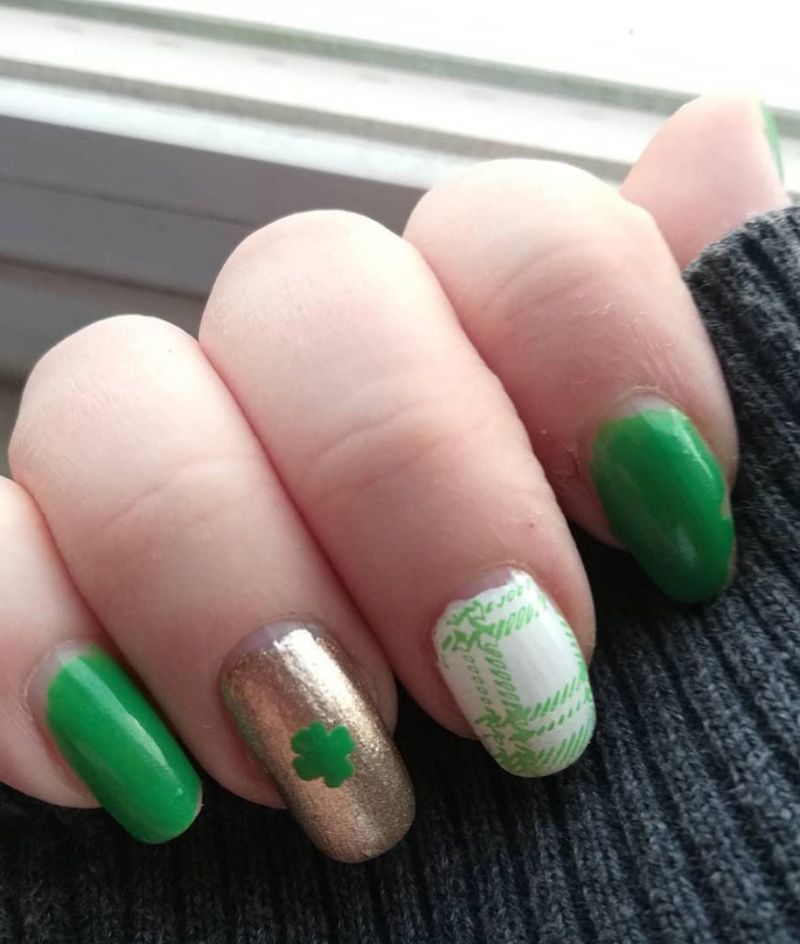 Source: @agasjournail