It is said that Taurus is a very conservative constellation, but Taurus people like to dress up themselves, who let the patron saint of Taurus is Venus? Today I bring you a beautiful Taurus tattoo and its meaning.
In Greek mythology, it is said that the princess oropa is very beautiful. One day, oropa was playing at the seaside. Zeus turned into a white bull and appeared at the seaside where oropa was playing. Unwittingly, oropa felt very curious, so he rode on the white bull and fell in love with Zeus, the incarnation of the bull. Finally, because the white bull contributed to this marriage, Zeus thought it had merit, so he put it in the sky to become Taurus.
Taurus is warm-hearted and sincere. Compared with challenging adventure, Taurus is more suitable to choose sunny avenue to spend a safe life and has a personality beyond ordinary people. Having the qualities of being steady and caring for others always makes people feel at ease and dependent.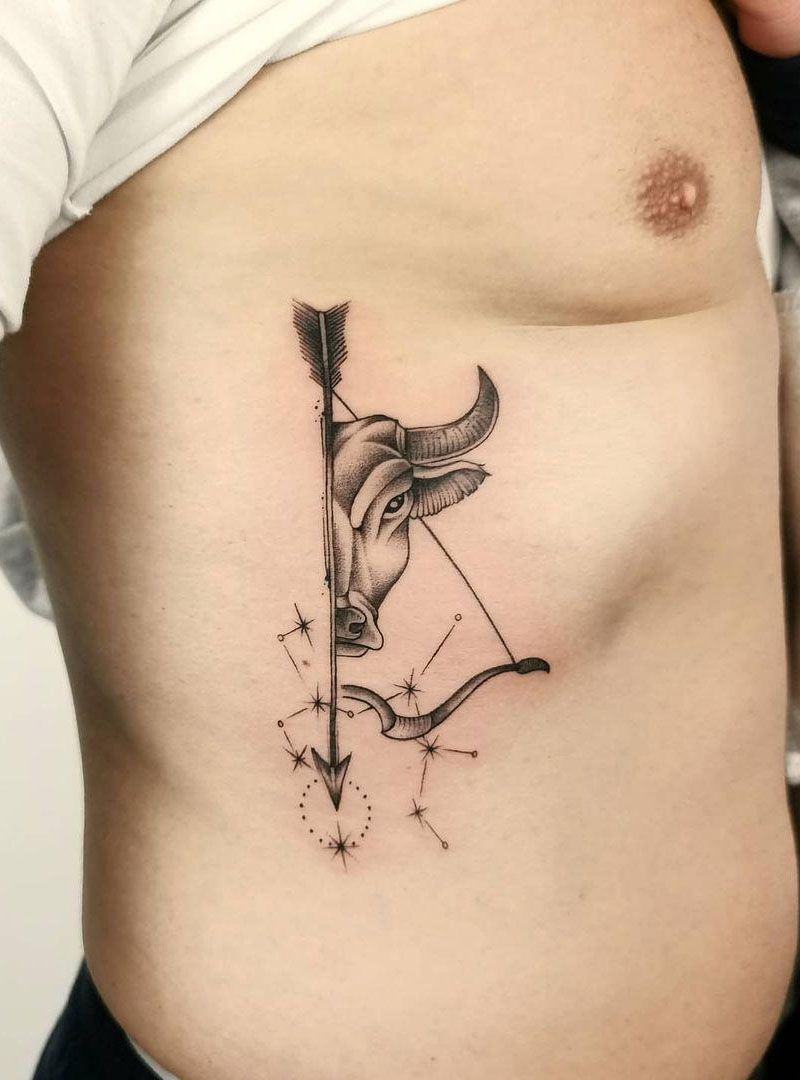 Source: @agophobia_tattoo