In Solomon's philosophical language, the original words are "this too shall pass", which is generally translated as "everything will pass". In the philosophical sense, it refers to the temporality of existence. It is often associated with the fable of an emperor. The fable says that the emperor has a ring engraved with the inscription "this too shall pass", which can make happy people sad and sad people happy. Jewish folklore mostly attributed the origin of this philosophical phrase to Solomon.
The proverb "this too shall pass" and its related fables were very popular in the first half of the 19th century. It appeared in the story collection of the English poet Edward Fitzgerald. Abraham Lincoln also used this allusion in a speech before he was elected president of the United States.
Lincoln said in his speech: it is said that an oriental king once instructed his think tank to make a sentence for him, asking that this sentence be always in sight and accurate all over the world. A sentence presented to the king by think tanks is: "everything will pass." how profound this sentence is! It makes people win without pride and lose without discouragement!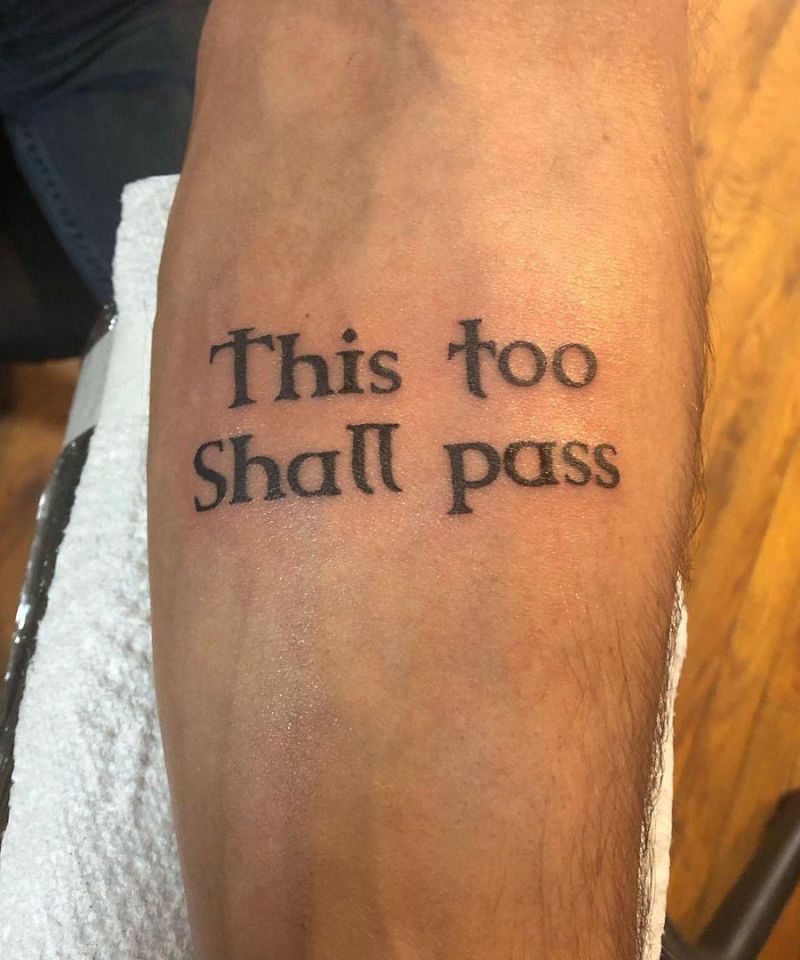 Source: @7th_circle_creations