Thorn is a very small number of tattoo theme, the more well-known one is the thorn ring tattoo pattern on the arm of former NBA star Tracy McGrady, most of which are owned by male tattoo lovers. In different cultures, thorns have different cultural meanings. Their patterns are usually small, and they are mostly placed in the arm in the form of rings, while other parts are rare. The following is a unique and alternative thorn tattoo pattern, you will like it.
In traditional Chinese culture, thorns do not have much meaning, compared with tattoos, it has no taboo and stress. Thorn tattoo can be a symbol of bondage, torture and struggle, with indomitable symbolic significance. If you don't have other religious beliefs, thorn tattoos have no effect on you.
In western countries, thorns have a certain religious color. In the Bible, thorns seem to be part of the curse, which is usually related to sin. Before Jesus was crucified, Roman soldiers twisted the crown of thorns together and put it on his head. Thorns became a symbol of pain and humiliation. Therefore, in western culture, thorns are not a good representative.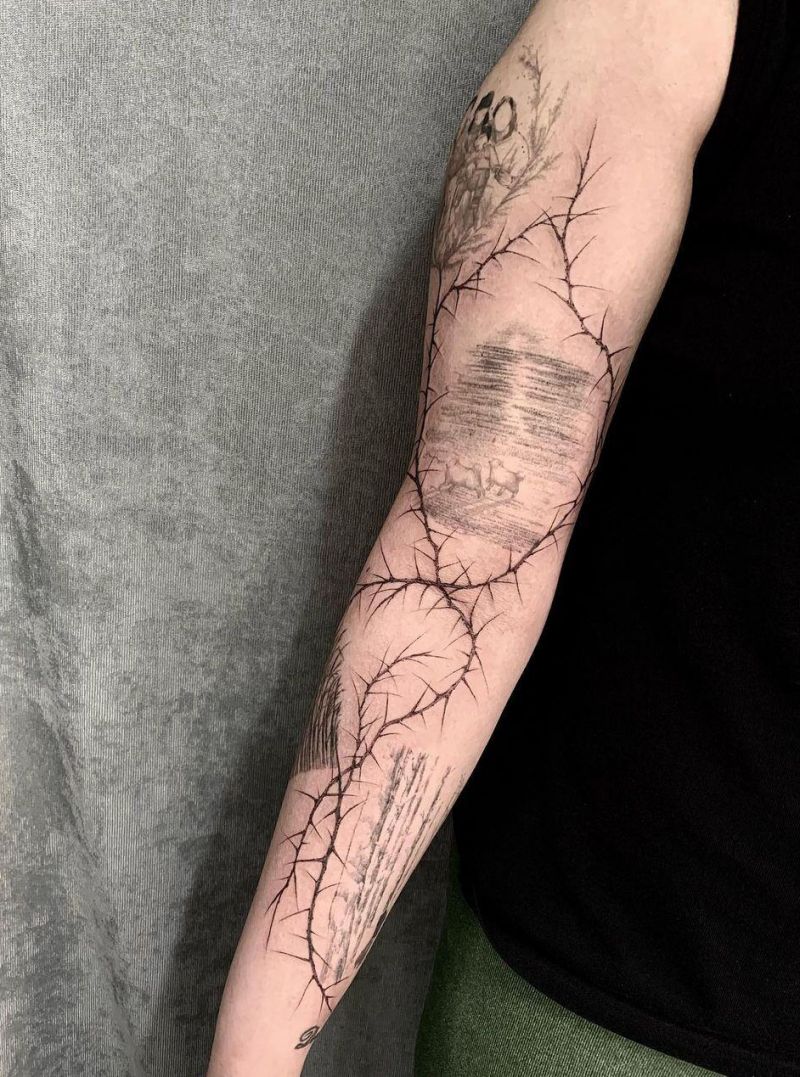 Source: @10in_tattoo