Vine is a kind of woody or herbaceous climbing plant that roots in the soil and is easy to bend or soften. Simply put, it is the rhizome of some plants, such as Parthenocissus, morning glory, etc., and the vine is also a good-looking ornamental plant. For tattoo lovers, it is also a very popular tattoo pattern material. What is the meaning of vine tattoo pattern?
Vine tattoos can also be embodied in a variety of forms, such as totem vine tattoos, vine flower tattoos, or some other creative ideas. And vine tattoo boys and girls are very suitable.
Vines are often entwined, layer by layer, and the vine tattoo can just reflect a kind of soft feeling. It seems very soft, but it can eventually wind you tightly. Vine tattoo implies a kind of attitude towards life with hardness and hardness.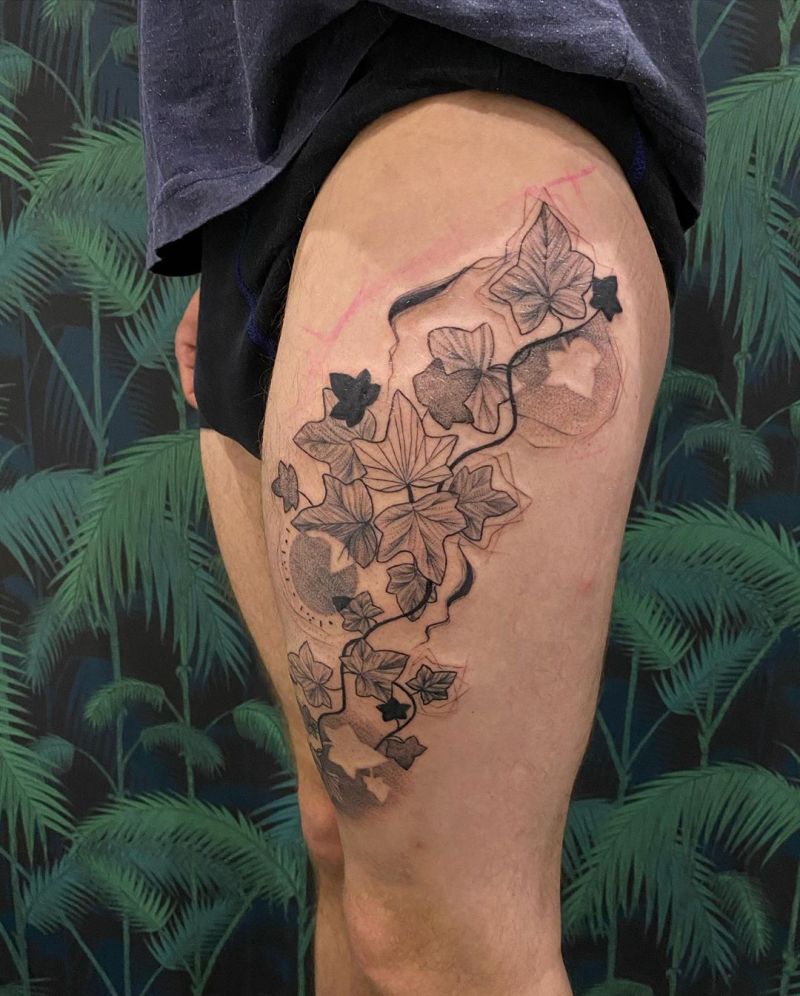 Source: @a.coop3r