As a world-famous symbol of harvest, wheat ear is a very popular tattoo theme, which has a wide range of symbolism for different cultures of human beings. Although the ear of wheat is very small, it can be designed in different styles. Because it has a good meaning in different cultures all over the world, so the wheat ear tattoo is becoming more and more popular. Whether for male or female tattoo enthusiasts, this simple and classic design can always be unforgettable.
The ears of wheat in western culture also have many symbolic meanings. In religious culture, ears of wheat are associated with the Bible as a metaphor for belief and self sacrifice. The ear tattoo can show the attitude of love and charity. The Old Testament of the Bible regards the ear of wheat as the embodiment of the overall view of love. These small signs of peace also represent rich harvest.
Generally speaking, wheat ear tattoo is a tattoo pattern with positive symbolic meaning, which belongs to a very auspicious tattoo theme. For some people who like to use tattoos and care more about tattoos, wheat ear is a good choice. It has no limitations and gender bias, and it does not belong to a more alternative style. It is acceptable for most people.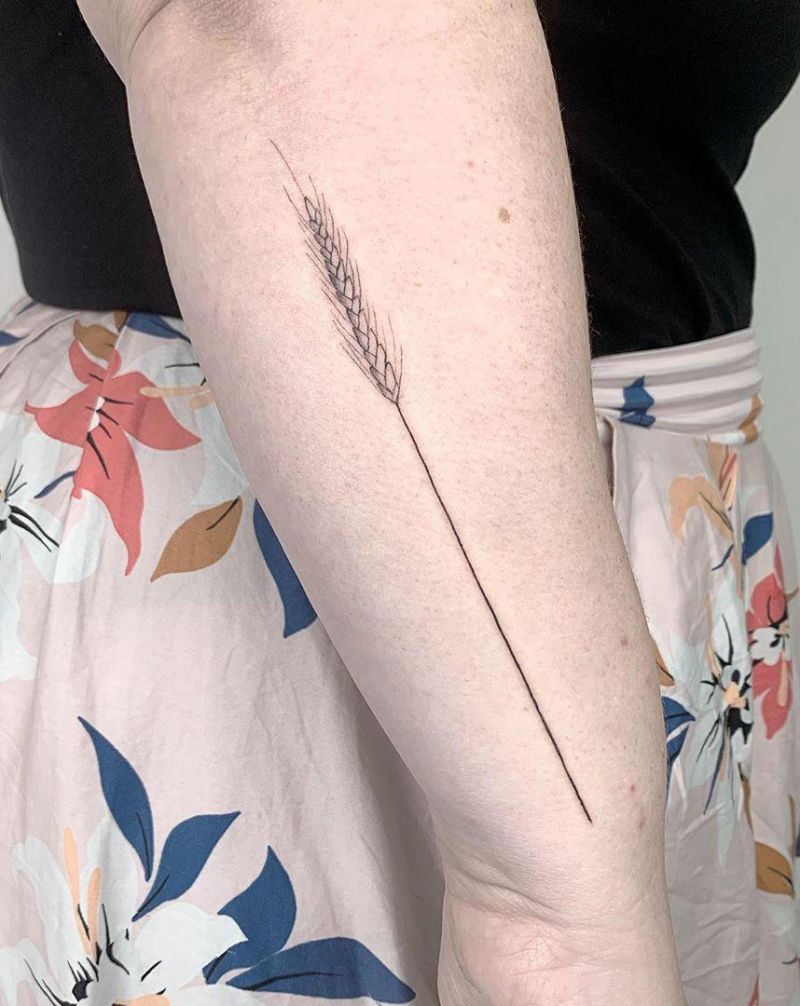 Source: @_dudink_