Ship anchor is an iron stopping appliance. It is connected to the ship with iron chain. Throwing the anchor at the bottom of the water can make the ship stop stably. Ship anchor also refers to the person or thing we can rely on (such as in case of crisis). We use it as a solid anchor to tie the soul. The anchor is not afraid to bury itself. When people can't see it, it is when it is serving the people. Comparing people who silently contribute, work hard and do solid work to "ship anchors" is very vivid. It gives people profound education and enlightenment.
The function and significance of the compass is to distinguish the direction and promote the development of human science and civilization. Compass is often used in navigation, geodesy, travel and military. As the most important navigation, it enables people to obtain the ability of all-weather navigation, and human beings have the freedom to navigate in the vast sea for the first time.
Anchor and compass are materials often used in tattoos. The combination of anchor and compass is also a very common tattoo design scheme. The meaning of anchor and compass tattoo is to inspire us to have the spirit of silent dedication and hard work in our study and life, as well as the motivation to move forward in the right direction. Today we have collected a lot of anchor and compass tattoos. I hope these tattoos can inspire you.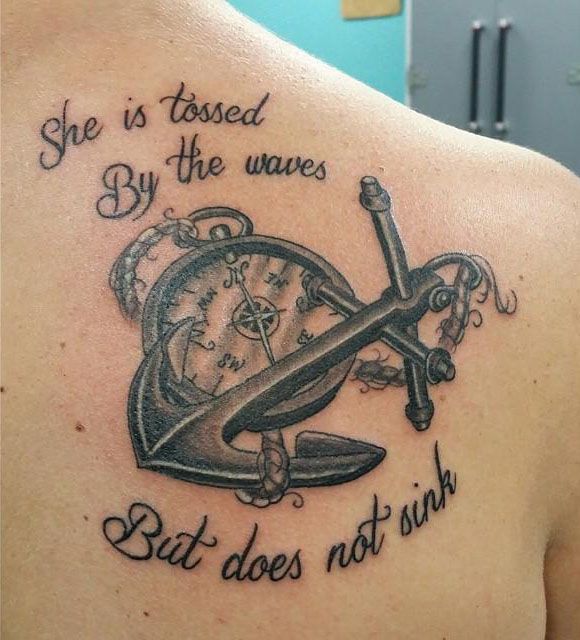 Source: @addictivearts